Dallas City Council cuts off funds from upcoming runoff election after polling problems
DALLAS - The Dallas City Council sent a strong message to the Dallas County Elections Office after a problem during the May 1 election caused some polls to stay closed for hours.
The mayor said the office failed to do its job. The council voted 11 to 3 to cut off any more funds for the upcoming runoff election.
Dallas polling locations across the city did not open for hours on Election Day because of various problems ranging from lost keys to user error with equipment. The biggest hit to voting time was in the southern sector.                       
Dallas Mayor Eric Johnson did not mince words about his displeasure with nine polling locations shut down election morning. 
"I don't support paying any more money for an egregious failure to do your job," he said. "It is not okay for places to be closed 3 hours 45 minutes, 3 hours 30 minutes, 3 hours 6 minutes, 3 hours 7 minutes, 4 hours 15 minutes."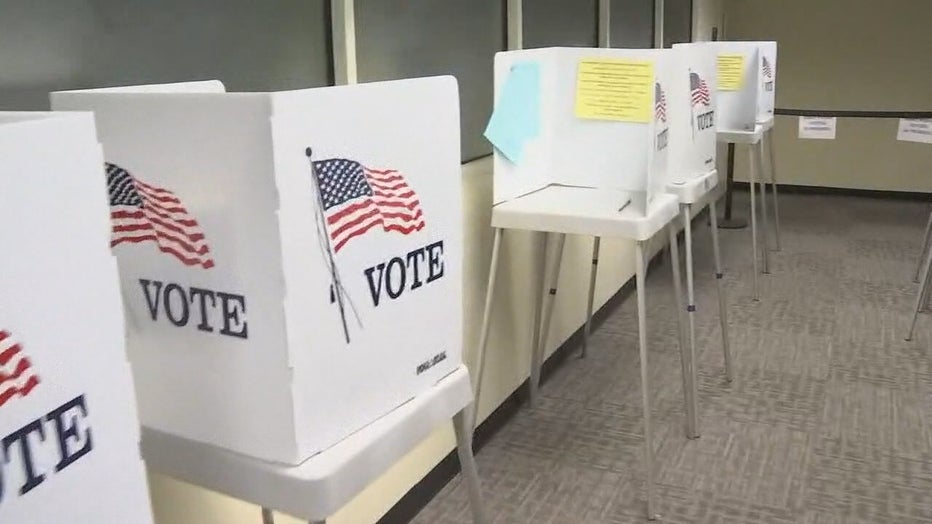 The total lost voting time across the city was 24 hours and 41 minutes. The hardest-hit areas were districts 5 and 7 in the southern sector. 
District 7 Councilman Adam Bazaldua is now in a runoff that separated the second and third place finishers by only 28 votes. 
The closures were not the only problem. Poll workers lacked training to direct voters from closed locations to other vote centers.
"If I was not there and people on my campaign are not there, people were being told they could not vote," Bazaldua said. "That is something I think was problematic."
"I think it is shocking in America we would go hours without polls being open," said Councilwoman Cara Mendelsohn. "We are not a third world country." 
New Elections Administrator Michael Scarpello says he is working to revamp the elections office. But for this election, he had to deal with the practices already in place. 
"Going into this election, we had to tweak. We couldn't throw out our training system, which we will reinvent processes to make things easier for poll workers," he said.
But the council agreed 11-3 with the mayor, who voted against paying $1.5 million to the county for the upcoming runoff election. 
Polling locations closed in Dallas May 1
District 8 (CM Tennell Atkins) Ronald McNair Elem School: 
Down 2 hours 15 minutes 
User error with elections equipment 
District 7 (CM Adam Bazaldua) Park South YMCA: 
Down 3 hours 45 minutes. 
Problem with Express vote machines
District 7 (CM Adam Bazaldua) Owenwood Farm: 
Down 1 hour 15 minutes 
District 14 (CM David Blewett) Booker T Washington High: 
Down 2 hours 30 minutes 
Custodian not there to open door
District 5 (CM Jaime Resendez) E B Comstock Middle school: 
Down 3 hours 30 minutes
Needed extension cords and new supplies 
District 5 (CM Jaime Resendez) Richard Lagow Elementary:
Down: 3 hours 6 minutes 
Keys missing to get supplies.
District 5 (CM Jaime Resendez) Urban Park Elementary School
Down: 3 hours 7 minutes 
Training issue, poll workers did not know how to open the polls
District 11 (CM Lee Kleinman) Northwood Hills Elementary
Down: 4 hours 15 minutes
Judge could not find keys
District 6 (CM Omar Narvaez) Arcadia Park Elementary:
Down: 58 minutes 
No cords for machines