Dallas City Council ready to continue I-345 TxDOT project
DALLAS - Dallas City Council members say they are ready for TxDOT to move forward with plans to tear down a critical freeway overpass downtown.
Interstate 345 is a critical 1.4-mile stretch that connects U.S. Highway 75 from the north to Interstate 45 to the south. It sits between Downtown Dallas and Deep Ellum, but its lifespan is running out.
After 15 years of studying what to do about I-345, council members on Wednesday appeared ready to give the green light to tear down I-345 and rebuilding it in a trench similar to 75.
As the 50-year-old I-345 nears the end of its lifespan, Dallas City Councilman Chad West argued it is time to think differently about urban design.
"We can't wrap our minds around a removal that would create housing development," he said.
West argues when 345 is torn down, it should be replaced with a boulevard and not another six-lane interstate. 
"Detroit recently got $120 million to take down a highway," he said. "There are $2 million planning grants. Staff confirmed Monday we did not reach out to find out if we are eligible for one of those grants."
But TxDOT said examples of other cities removing freeways are not comparable to the stretch of highway between downtown and Deep Ellum connecting 75 to 45. 
Several city council members expressed their desire to finally make a decision next week on the near decade-long discussion, rejecting the boulevard concept and supporting TxDOT's proposal to put the interstate below grade in a trench similar to Highway 75.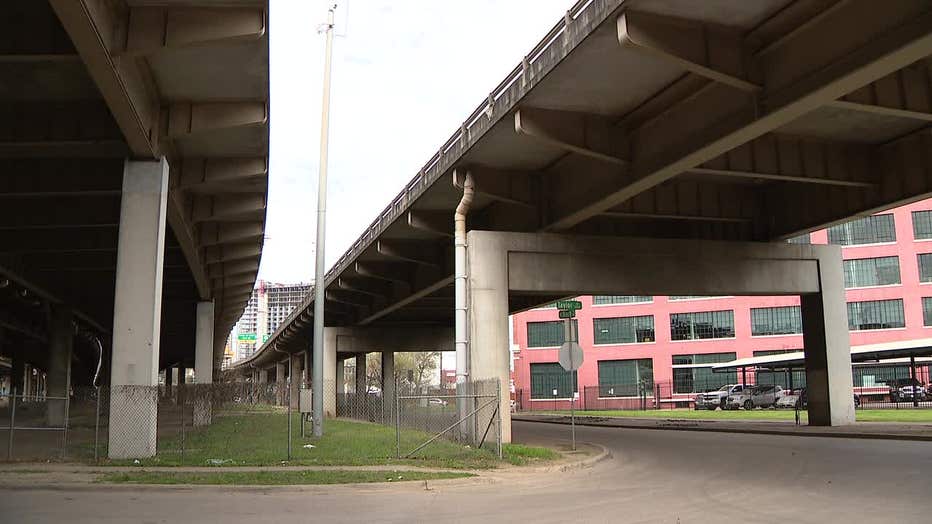 Council members also asked about the option to keep the interstate elevated.
TxDOT explained the trench with potential deck caps above it for real estate and streets would be better for the communities on either side.
"It's difficult to get past a perceived barrier. We don't build a lot of elevated freeways anymore," said Ceason Clemons, a TxDOT engineer. "Our hope is one day you don't notice the freeways underneath you."
Dallas City Council members are set to cast a vote next week that will give TxDOT their support for one of the options. From there, TxDOT will begin a two-year environmental study. 
In best case scenario, construction could start in about five years.