Dallas activist released from jail after domestic violence arrest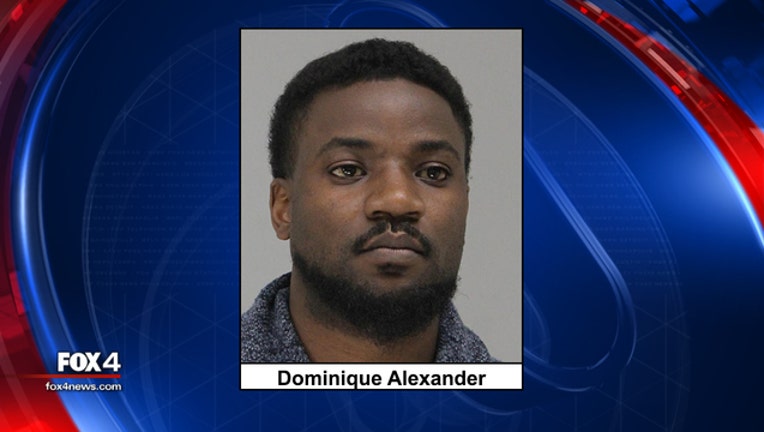 DALLAS - Community activist Dominique Alexander was released from jail Monday following his arrest for an alleged family violence incident.
Alexander was arrested Thursday evening on a felony aggravated assault charge and a misdemeanor charge related to the family violence allegation.
According to an arrest warrant affidavit, the aggravated assault began when Alexander's girlfriend came home from work and he was yelling at one of her children. He then directed his anger at her, shoving her into a piece of furniture and breaking a bone in her foot.
Alexander is the founder of the Next Generation Action Network, an organization that protests police violence and social injustices. He was on a panel that helped select a new Dallas police chief and has pushed for the creation of the Citizens Police Review Board.
But, he also has had previous run-ins with the law. He was convicted for an incident involving his girlfriend's 2-year-old child, as well as theft of a vehicle, check forgery, evading arrest and filing a false police report.
Although Alexander posted bond for the family violence charges last week, he was held in the Dallas County jail over the holiday weekend because of 10 outstanding tickets with the city of Dallas.
He was released Monday afternoon after being fitted for an ankle monitor.