Cyclist robs, shoots people at Fort Worth apartment complex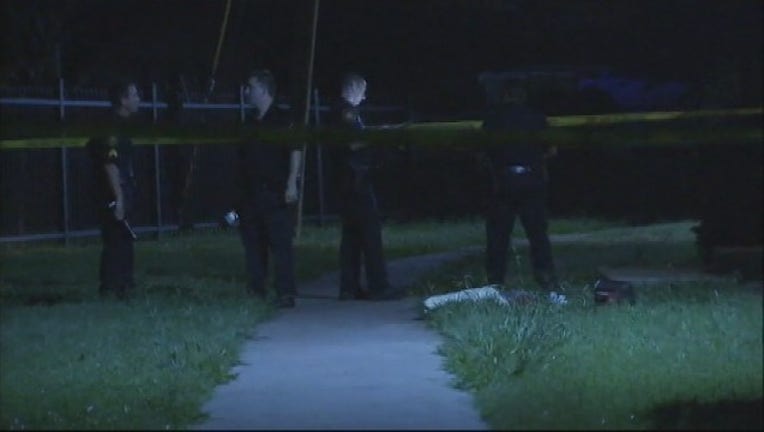 Fort Worth police are trying to determine if the same armed robber who robbed two men Thursday morning and shot one of them is the same suspect who robbed and opened fire on another man late last month.
All of the crimes happened just off McCart Avenue, and the gunman was on a bike.
A man on a bike approached two men separately about 4 a.m. Thursday at the same apartment complex in south Fort Worth.
The robber shot the first victim and took his wallet. The other man gave up his wallet when he saw the gun.
The man who was shot, 31-year-old Ramon Tovar, is in critical condition at a Fort Worth-area hospital. He was coming home from work when the suspect approached him.
His brother says that the wound did not damage any vital organs.
The suspect also broke out the window in the second victim's car after that victim gave up his wallet, according to a friend of the victim.
Investigators are looking into whether the robber is the same man who robbed an elderly gentleman a little over three weeks ago carwash in the 2400 block of Edgecliff Road.
A possible accomplice in that incident was seen in a red Chevy Colbalt or Aveo.
The carwash is less than a mile from the apartment complex targeted Thursday morning.
Police say the robber in the carwash incident was on a bike and that he also fired shots at the 76-year-old victim after pistol-whipping him, but the bullets missed.