CrossFit competition and concert to honor fallen Dallas officers on July 8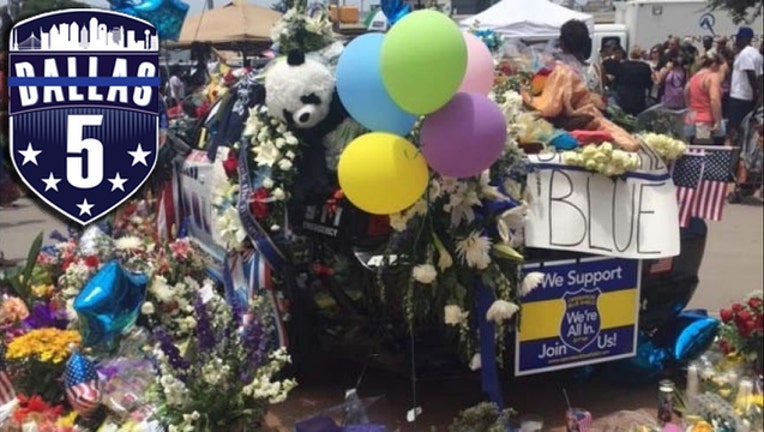 The five Dallas officers who were killed in the Dallas ambush shootings will be honored with a CrossFit competition and a concert on July 8.
Dallas Police officers, FBI agents, and agents from the International Revenue Service Criminal Intelligence Division teamed up to create the events at CrossFit Heat at 810 S. St. Paul in Dallas.
The CrossFit competition, which is called the Dallas Five Throwdown, will include a division specifically for first responders. It will begin at 9 a.m.
The concert starts at 6 p.m. and will feature local musicians performing live music throughout the evening. Food trucks, a silent auction, vendor booths and other family friendly activities will also be present.
Tickets for the concert are available online for $20. All proceeds from the concert will be donated to the HALO Fund, which provides financial assistance to Dallas Police officers killed on duty.
For more information, visit www.thedallasfive.com.