Creators of proposed "Sherin's Law" get public input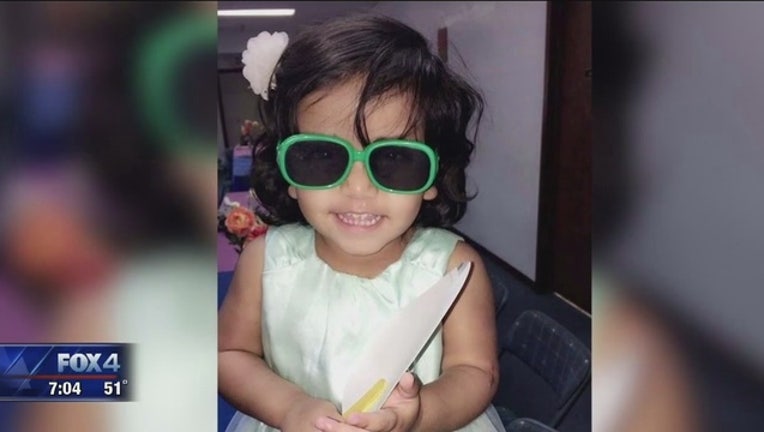 article
Child advocates were out Sunday at Dallas' Klyde Warren Park to get public input for a proposed law and rally support.
The law is in memory of 3-year-old Sherin Mathews who was found dead in Richardson culvert in October.
The proposed law is based on what happened the night before she reportedly disappeared.
Her parents told police they left Sherin alone October 6 while they went to dinner with their biological daughter.
Sherin was reported missing the next day.
Her body was found weeks later.
An autopsy reveled she died from homicidal violence.
A draft of Sherin's law is already on the table, but those behind it are surveying the public to help improve it.
The group, Love and Justice for Humanity, says one of the main challenges to Sherin's Law is determining the age at which it would be illegal for parents to leave a child home alone.
There are also concerns about too much government intervention in parenting, but child advocates say their goal is to keep parents more accountable.
"Here we want to make sure everybody's involved because everybody's opinion does matter. This is about them, this is not a punishment, this is a sense of protection," said Reena Bana with Love and Justice for Humanity.
According to the group, only a few states have laws like this on the books.
The group plans to meet with state representatives and law enforcement to get feedback and help improve the language of the proposed law.
They hope to have it up for discussion in the state legislature by this fall.