Cowboys' Hardy gets suspension reduced from 10 to 4 games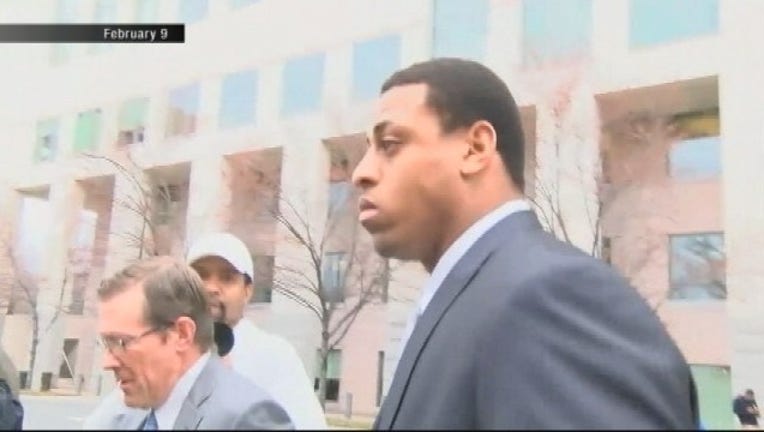 article
Cowboys DE Greg Hardy had his 10 game suspension reduced to four games after an appeal to the NFL.
Hardy was suspended back in April for conduct detrimental to the league after the NFL found credible evidence he roughed up his ex-girlfriend when he was a member of the Carolina Panthers.
Hardy would return to the field when Dallas plays on Oct. 11 against the New England Patriots.
In April, Goodell cited "sufficient credible evidence that Hardy engaged in conduct that violated NFL policies in multiple respects and with aggravating circumstances."
Hardy's assault case had been dismissed in a North Carolina court because his accuser refused to cooperate with prosecutors, but an NFL investigation concluded that Hardy used physical force against his ex-girlfriend, Nicole Holder, in at least four instances.
"The net effect of these acts was that Ms. Holder was severely traumatized and sustained a range of injuries, including bruises and scratches on her neck, shoulders, upper chest, back, arms and feet," Goodell wrote in April. "The use of physical force under the circumstances present here, against a woman substantially smaller than you and in the presence of powerful, military-style assault weapons, constitutes a significant act of violence in violation of the personal conduct policy."
The 26-year-old Hardy was on the commissioner's Exempt List last season and did not play for Carolina in 2014, although he was paid his $13.1 million salary.
The decision brought mixed reactions from longtime fans.
 "The fact is, a punishment for what he's done off the field shouldn't necessarily play into the way he's treated on the field," said Cowboys fan Nick Albertini.
"The NFL is obviously trying to take steps to correct that, make it better, but it doesn't send a good message... when you say ten games, then you drop it to four," said Cowboys fan Russell Lopez.
Which made some wonder about Tom Brady's similar four-game suspension over deflated footballs, especially since Hardy will be eligible to play in time to take on the defending Super Bowl champs.
"I think it's sending the message that maybe domestic violence could be a lesser punishment than the actual sport of playing football," said Cowboys fan Nicole Spiros. "It's holding those higher than actually a person or an individual."
FOX 4 asked Jan Langbein of the Genesis Women's Shelter to weigh in, too.
She says the decision sends the wrong message.
"Whether it's in our workplace, our faith communities, our neighbors or on the football field, we all have to stand up and say, 'We have zero tolerance for violence against women and children,' because it will not stop until we have a very strong reaction to this," she said. "This is not going to go away."
Langbein says just because Hardy wasn't convicted in the case doesn't mean an assault didn't happen.