COVID-19 vaccine trial for pregnant women enrolling participants in North Texas
Vaccine trials on pregnant women are ongoing across the country, including trials here in North Texas.
The first COVID-19 vaccine trial for pregnant women is starting to enroll participants in the DFW area.
Pregnant women are already a part of phase 1B to get the vaccine because of their increased risk for developing a severe case of COVID-19.  But the trial is looking for healthy pregnant women in their late second or early third trimester, hoping to learn more about how effective the vaccine is.
Though there's not a lot of information on the COVID-19 vaccine in pregnant women available, Kelsey Carpenter decided to get the vaccine at 33 weeks pregnant after conversations with her doctor.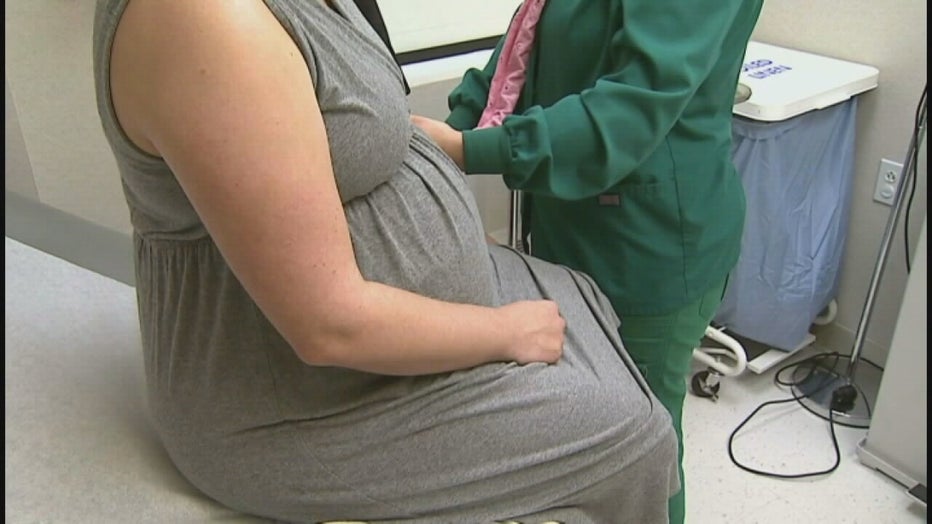 "Really just to give my baby any opportunity to come into the world and be more protected against COVID-19," she said.
With the decision to get the vaccine already made, Carpenter found out about a trial specifically for pregnant women through her doctor's office.
"I was already willing to get the vaccine. And I thought if I was going to get the vaccine, why not be part of a study that could help gather more information for future pregnant women," she said.
The study is looking to enroll 4,000 healthy pregnant women in their late second or early third trimester who haven't previously had COVID-19.
Ventavia Research Group is currently enrolling participants at multiple DFW area locations.
"We're also looking to see how the mom who receives a COVID vaccine begins to build antibodies to help protect her body from COVID, and we're looking to see how those transfer across the baby through the umbilical cord," said Ventavia COO Mercedes Livingston.
The group has conducted previous COVID-19 vaccine trials before, but not specifically for pregnant women.
"We do have some patients who became pregnant during the COVID-19 vaccine trials, so we have that data of the women. But those trials were not enrolling specifically for pregnancy. The women just happened to get pregnant during the trials," Livingston said. "So there's a little bit of data there, but this trial will give us the definitive data we need for pregnancy in women."
The hope is to give pregnant women more information to make an informed choice in the future when it comes to getting the vaccine.
"Living through this time has just kind of been lonely. Not being able to be around all your family and friends, but I'm mainly just concerned with that not changing," Carpenter said. "I'm hoping that by getting this vaccine and being a part of this study will help to one day that won't be an issue anymore."
Ventavia Research Group says they plan to start COVID-19 vaccine trials for pediatric patients next month or two, including newborns and teens up to 17 years old.