Couple, both 100-years-old, celebrate 75th wedding anniversary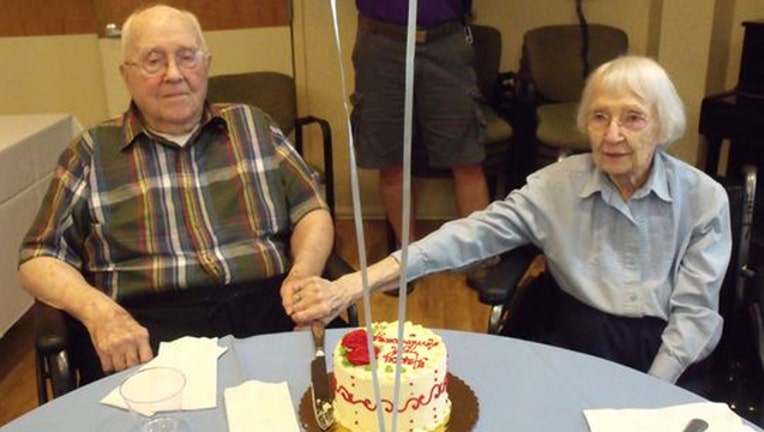 article
A Maryland couple who both turned 100 this year celebrated a milestone on Tuesday – their 75th wedding anniversary.
The Baltimore Sun reports that Walter and Lisette Kimmel had a party at the Charlestown Retirement Community on Tuesday. The party started at 2 p.m. – the exact time of their wedding in August 1940.
The two held hands as a quartet performed love songs and guests ate cake.
Walter and Lisette started dating when they were both 22-years-old. Walter walked up to Lisette after a church service and introduced himself. The two were married a few years later.
Lisette's advice for a long marriage was simple.
"Stay true to each other. Be honest with each other and enjoy each other," she told the paper.