Convicted ex-Richardson mayor, husband will get a new trial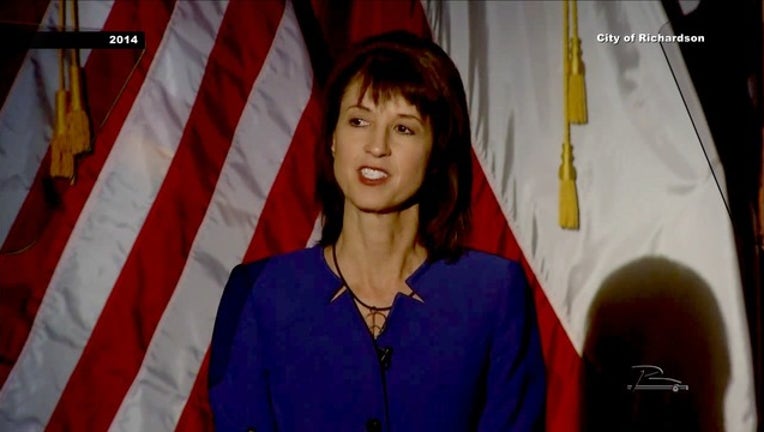 DALLAS - A federal judge has ordered a new trial for the former Richardson mayor and her developer husband who were convicted of bribery.
There was also a motion for acquittal, but that was denied.
According to court documents, the motion for a new trial cited communication between a court officer and a juror shortly before the verdict was reached.
The new trial is "based on claims that the jury was exposed to outside influence shortly before a verdict was reached," with an argument that "the Jordans were deprived of a fair trial based on the single or cumulative effect of three 'errors.'"
The first alleged error was that a juror was required to stay on the jury after she reported "health concerns." In the first meeting, the juror reportedly said that she could not continue and was unable to eat.
Initially, the government sought the juror's release, but counsel for Mark Jordan and counsel for Laura Jordan argued she continue, and only be dismissed if she was "incapacitated."
The second alleged error occured when the judge spoke to that same juror about whether she should continue serving on the jury.
The judge told her the following: "You can't worry about the consequences. Every juror should re-examine their own views is what I say in the charge, and if you have a firmly held conviction, whatever that conviction is, that's up to you to decide. You have to make your own decision."
It was alleged that this encouraged the juror to change her mind and convict the Jordans.
It was found that those two alleged errors were not grounds for a new trial, but the third error did have merit.
The third error was two conversations a court officer had with a juror who was reportedly torn about her decision.
When the court officer saw a juror crying, he told her "to put her emotions aside, decide the case without considering the Jordans' potential sentences, and vote only on whether she believed they were guilty or not."
The jury then reached guilty verdicts for the Jordans less than an hour later. 
A juror then told the court officer that her vote was made "with reservation." He then said "that if she did not believe the defendants were guilty, she should vote not guilty."
Based on these comments, and the fact that jurors "are not supposed to convict defendants based on their personal beliefs as to whether they committed the criminal acts in question," but whether the government has proven guilt "beyond a reasonable doubt," the court granted new trials for the Jordans.
Laura Jordan, who went by the name Laura Maczka when she was elected mayor in 2013, served one term and later married developer Mark Jordan.
Federal prosecutors said Mark paid his future wife thousands of dollars in exchange for her city council vote in favor of zoning changes for his development.
They were each found guilty on four counts, including bribery and wire fraud charges.
They have been free on bond while awaiting sentencing.