Controversial Fort Worth pastor steps down amid allegations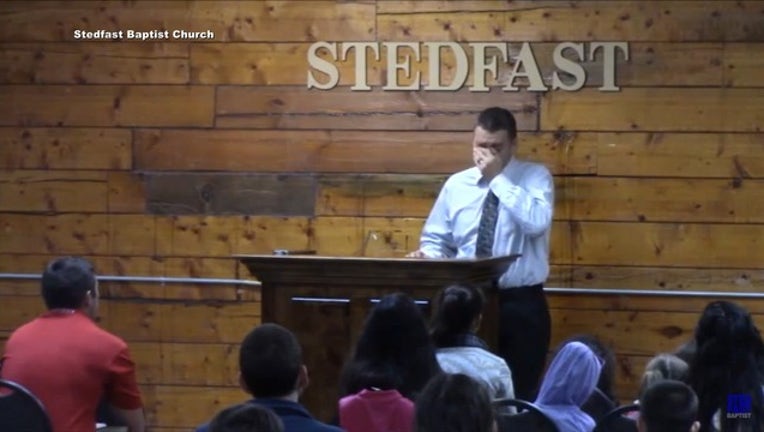 FORT WORTH, Texas - A controversial pastor is leaving his Fort Worth church after facing allegations of unacceptable behavior.
Video posted online shows Stedfast Baptist Church Pastor Donnie Romero making a teary-eyed announcement.
"I just want to let you guys know I'm stepping down as pastor of Stedfast Baptist Church. I haven't been ruling my house well. I've been a terrible husband and father," he said.
In a separate video, a fellow pastor publicly accused Romero of being involved with prostitutes, drugs and gambling. He is not charged with any crimes.
Romero is known for his hateful remarks about the Orlando nightclub shooting in 2016. He called the victims scum and prayed that those who were wounded in the shooting would die.
A total of 49 people did die in the shooting. Most were gay or lesbian.