Construction delays expected on LBJ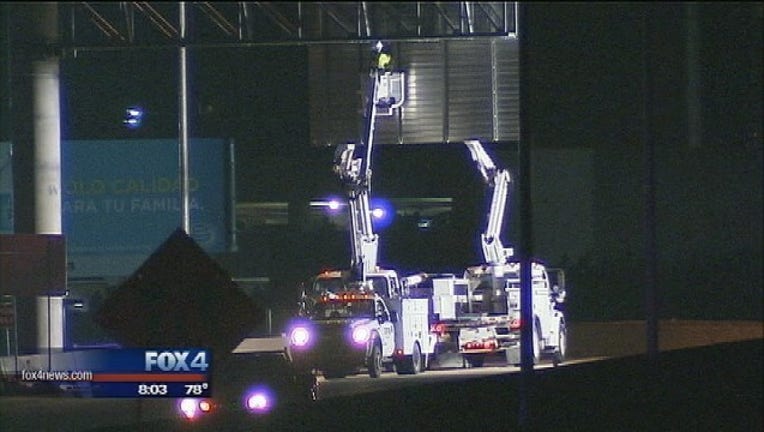 After 4 years of construction, the LBJ Express Project is almost complete. However, but there will be some major closures this weekend.
Crews will be placing the final layer of pavement along the eastbound IH-635 main lanes between IH-35E to  Webb Chapel Rd..
The closures started Friday night at 9:00 p.m. on all lanes along eastbound IH-635 between Interstate Highway 35E to Webb Chapel Rd. They'll remain closed until 6:00 a.m. Monday.
The northbound IH-35E exit to Forest Lane and on-ramp from Royal Lane will also be closed.
Detour information from Texpress:
Coming from Eastbound IH-635: All traffic will be directed to take the northbound IH-35E exit, U-Turn at Valwood Parkway, and take the TEXpress connector ramp from southbound IH-35E to eastbound IH-635 (free during operations).
Coming from Northbound IH-35E: All traffic interested in accessing eastbound 635 will be directed to take the northbound IH-35E TEXpress lanes (free during operations).
Detoured traffic will use the Webb Chapel on-ramp to access eastbound IH-635.

LBJ Express is scheduled to be completed by the end of 2015.
For more information, visit http://www.lbjtexpress.com/