Congressman Beto O'Rourke, Sen. Ted Cruz agree to 3 debates in Texas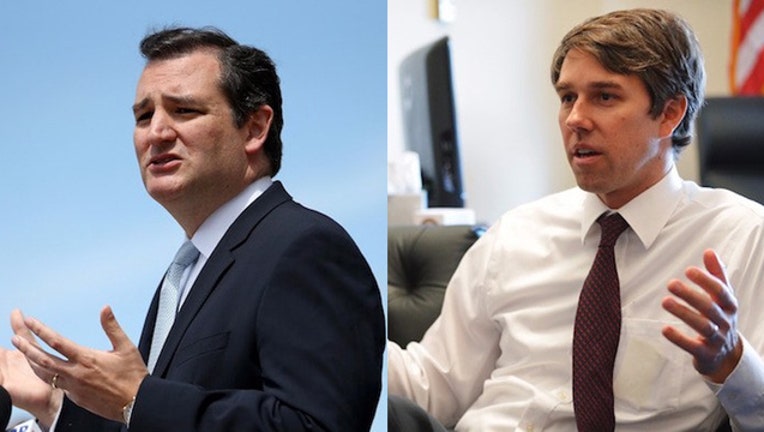 Senator Ted Cruz and Congressman Beto O'Rourke have agreed to live debates in Texas, with the first debate being held in Dallas.
The three debates will be held on September 21, September 30, and October 16 and will take place across the state. The candidates will cover a variety of topics, and each debate will be about an hour long.
Here are the planned debates:
DEBATE ONE
Date: Friday, Sept. 21
City: Dallas
Location: Southern Methodist University
Topic: Domestic policy
Format: Podiums, moderated with a 240 person audience
DEBATE TWO
Date: Sunday, Sept. 30
City: Houston
Location: University of Houston
Topic: Domestic policy
Format: Stools, town hall style with a 250+ person audience
DEBATE THREE
Date: Tuesday, Oct. 16
City: San Antonio
Location: Studio
Topic: Half domestic policy, half foreign policy
Format: Podiums, moderated with a 120 person audience
O'Rourke is running for the U.S. Senate seat currently held by Republican Ted Cruz. Cruz also has a big name supporting his reelection bid. President Donald Trump has said he will be holding a rally for Cruz sometime in October.
Texas hasn't elected a Democrat to statewide office since 1994, but O'Rourke's campaign has attracted considerable attention nationally.