Condos catch fire near LBJ in Dallas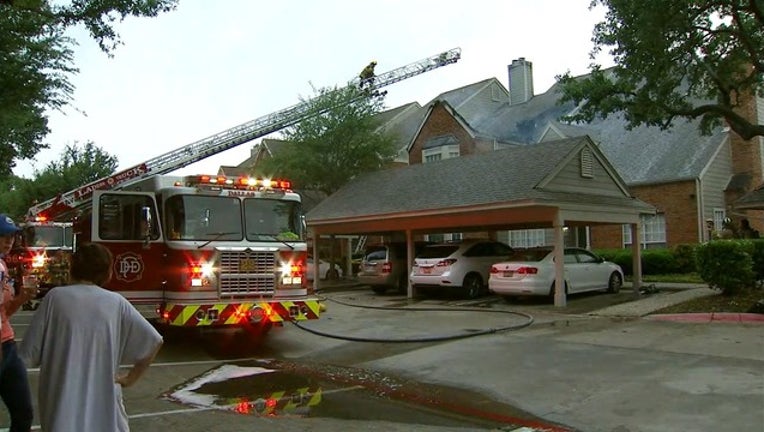 DALLAS - Firefighters battled a large condominium fire in North Dallas Tuesday morning.
Flames were coming out of the roof when firefighters arrived at the Williamsburg Condominiums near the LBJ Freeway and Hillcrest Road just before 7 a.m.
They were able to get them under control but not before at least two condos suffered extensive second-floor and attic damage.
Everyone made it out safely and no one was hurt.
The cause of the fire is still under investigation.