College student killed at convenience store remembered by friends, family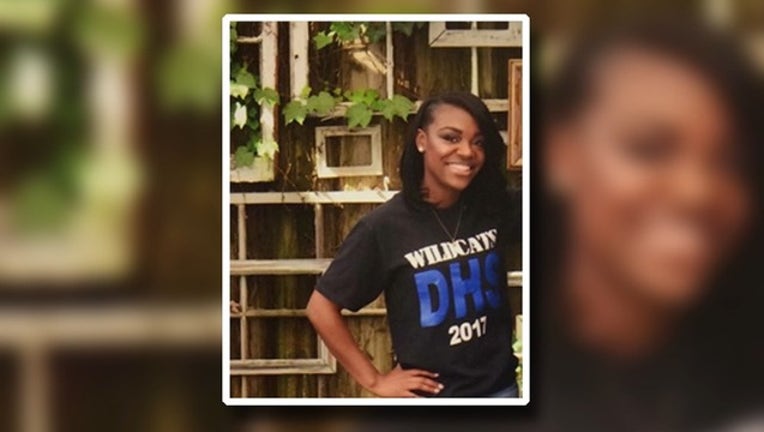 article
Family and friends of an 18-year-old Fort Worth woman killed during a trip home from college honored her memory at a memorial service on Monday.
Tiara Williams was found dead inside the Stop 6 Food Store last Tuesday about 11 p.m. after a shooting. Investigators say she was not involved in an apparent argument going on and was caught in crossfire.
"She was everything to us and I hate they took my baby from me because I can't see that smile no more," said father Ricky Williams. "I don't think I have the words for it."
Williams was a recent Dunbar High School graduate and cheerleader captain. She was laid to rest at the potter's house church in Fort Worth where hundreds of students and staff showed up to pay their respects.
"She was a bright young lady and very resolute in what she believed, she was determined and tenacious," said Dunbar HS Principal Sajade Miller.
Tiara's former Dunbar cheerleaders honored her memory before a procession to the cemetery.
"She had a very good spirit, her voice projection was always loud she was just like a perfect human being, I'll always remember her," said Ciara Cortez.
Williams was a freshman majoring in business at Langston University in Oklahoma and had just returned home for the holidays when the shooting happened.
Tiara's mother, Angela Albert, was overwhelmed by the show of support from the community.
"I am just so thankful for everybody coming out and helping celebrate my baby's life," Albert said.
Police are still searching for Tiara's killer. Anyone with information about the crime is asked to call Fort Worth Police.