Clerk shot during fight at Fort Worth convenience store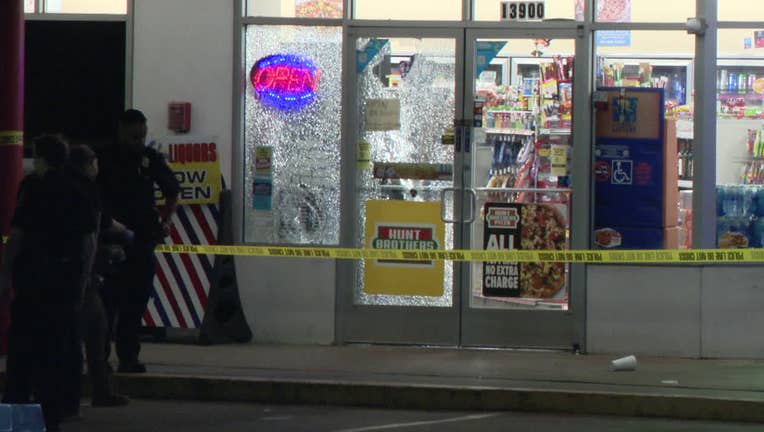 article
FORT WORTH, Texas - A convenience store employee is recovering after being shot in Fort Worth late Tuesday night.
Police said it happened during a fight between two men outside the Moonlight Food Mart near Highway 360 and Trinity Boulevard.
A worker was shot in the arm as he walked outside to see what was happening.
A second clerk was able to pull his injured co-worker inside and all for help.
He was taken to the hospital and is expected to recover.
Police said the shooter and the man he was fighting with were gone by the time officers arrived.
Detectives with the Fort Worth Police Department's gang violence unit are investigating the case.
They're hoping to find security video of the suspects.