China denies improper North Korea oil supplies after Trump criticism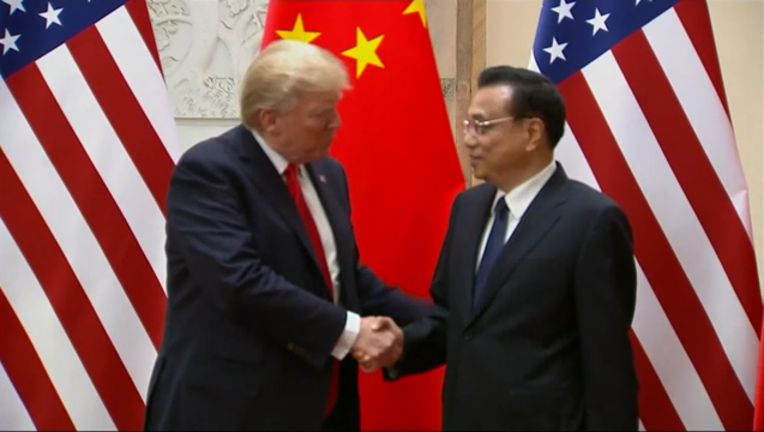 article
BEIJING (AP) - China on Friday denied violating U.N.-imposed limits on oil supplies to North Korea after U.S. President Donald Trump criticized Beijing for allowing oil to reach the North.
Beijing has "completely and strictly" complied with sanctions meant to discourage leader Kim Jong Un's government from pursuing nuclear and missile technology, said a foreign ministry spokeswoman, Hua Chunying.
A South Korean newspaper said this week, citing unidentified officials, that ships believed to be Chinese transferred oil to North Korean vessels at sea.
Trump said on Twitter he was "very disappointed that China is allowing oil to go into North Korea."
China is North Korea's main trading partner and energy supplier. The U.N. sanctions allow limited supplies of oil but prohibit transfers of any goods to North Korean vessels at sea.
Beijing, long North Korea's main diplomatic protector, has expressed growing frustration with its nuclear and missile tests. It supported the latest sanctions but argues against any steps that might harm the North's public or destabilize its government.
"China has been completely and strictly implementing Security Council resolutions and fulfilling our international obligations," Hua said at a regular news briefing. "We will never allow Chinese citizens and enterprises to engage in activities that violate Security Council resolutions."
Hua said authorities investigated a report a Chinese ship that she didn't identify transferred oil to a North Korean ship at sea on Oct. 19 and concluded it was false.
The U.S. Treasury Department released satellite photos in November that showed what it said was a North Korean ship receiving oil from an unidentified vessel on Oct. 19.
Those images received wider public attention this week when Chosun Ilbo reprinted them to accompany the report that ships believed to Chinese transferred oil to North Korean vessels some 30 times since October.
On Friday, South Korean authorities said they seized a Hong Kong-flagged vessel suspected of transferring oil to a North Korean vessel at sea on Oct. 19.
The Lighthouse Winmore is believed to have transferred about 600 tons of refined petroleum products to the Sam Jong 2 after leaving the South Korean port of Yeosu, the South Korean government said. The ship was seized when it returned to Yeosu.
Hua, the Chinese foreign ministry spokeswoman, said she had no information about the Hong Kong ship.
But in response to a separate question about Trump's Twitter comments, Hua said, "the relevant ship, since August, has never docked at Chinese ports, and there is no record showing it has left or entered Chinese ports. I am not aware of whether the ship has visited other countries' ports. So, the relevant report is not consistent with the fact."
It wasn't immediately clear whether the Lighthouse Winmore was involved in the transactions shown in the Treasury images.
In a commentary published Thursday, U.S. Secretary of State Rex Tillerson urged Beijing to exert "decisive economic leverage" on Pyongyang.
"China has applied certain import bans and sanctions, but it could and should do more," he wrote in The New York Times.