Chief Joel Fitzgerald could be leaving Fort Worth PD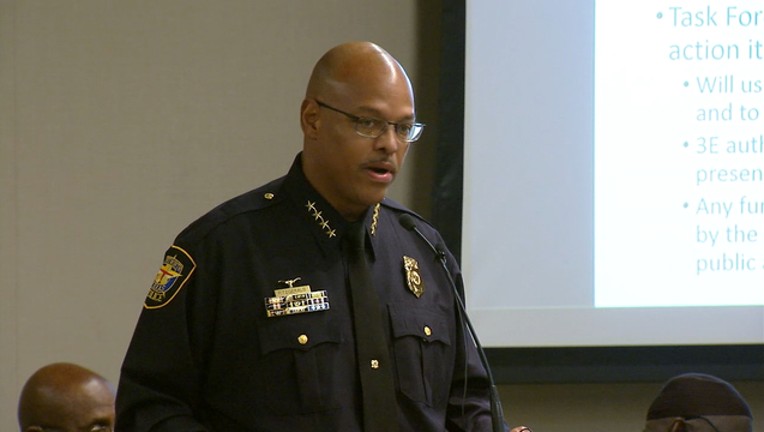 article
FORT WORTH, Texas - Fort Worth Police Chief Joel Fitzgerald is reportedly being considered to lead the police force in Baltimore.
Mayor Betsy Price said she spoke with Chief Fitzgerald Friday morning. He told her he was offered the job as Baltimore's police commissioner but has not yet accepted it. The mayor said she has not received any formal letter of resignation.
Fitzgerald told FOX 4 reporter Brandon Todd, "I am still the Fort Worth police chief."
Reports about Fitzgerald's departure began circulating Thursday night after a Baltimore watchdog group named him as the finalist for the police commissioner position in a tweet.
The city of Baltimore would not confirm that he was offered the job. A spokesman for the mayor would only say the selection process is still underway and no decision has been made as of yet.
Chief Fitzgerald has been with the Fort Worth Police Department for three years, including during a controversy that received national attention in 2016 with the arrest of Jacqueline Craig. She called the police for help dealing with a neighbor and was arrested instead.
Fitzgerald took heat from his own rank and file after he demoted two of his top brass because of the incident. But, he was also instrumental in creating a race and cultural task force afterward.
Fort Worth PD is one of the largest in Texas with more than 1,700 officers. Baltimore is the eighth largest department in the country with more than 3,000 civil and sworn personnel. 
Baltimore has gone through three police commissioners in three years. It also has the highest murder rate among the nation's biggest cities.