'Cheers' bar sells for $675,000 at Dallas auction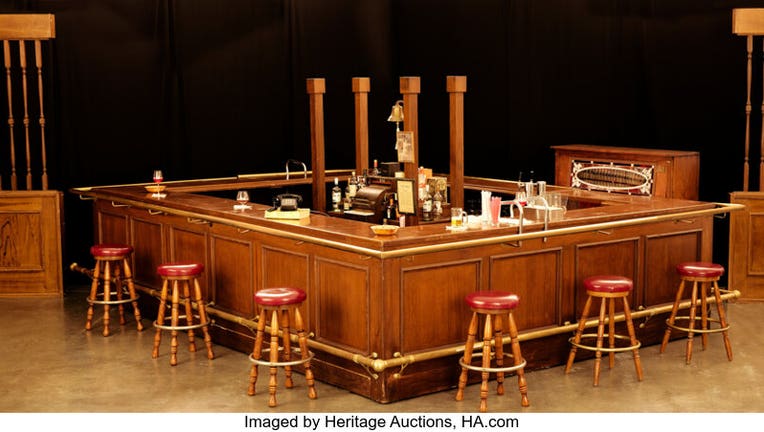 article
DALLAS - The bar from the popular TV show 'Cheers' was sold off to the highest bidder this weekend.
The set piece sold for $675,000 at the Dallas-based auction from Heritage Auctions.
The three-day event included several props, costumes and more from classic TV shows.
Heritage Auctions said nearly 1,000 items sold for a total of $5,351,696.
Nichelle Nichols "Lt. Uhura" Season One Starfleet Bridge Uniform and Boots from Star Trek: The Original Series (Source: Heritage Auctions, HA.com)
Some of the other items of note sold off to the highest bidder included the costumes worn by Adam West and Burt Ward in the Batman television series from the 1960s ($615,000), the set of the Johnny Carson show ($275,00) and the directional signpost from M*A*S*H which had the names of the soldiers, doctors and nurses' hometowns and their distances from Korea ($150,00).
Every piece came from the collection of James Comisar, who spent more than three decades collecting and preserving pieces of television history.
"The auction's success confirmed what I have always known: that television characters are cherished members of our extended family and that their stories and our own are inseparable," Comisar said in a statement. "The dedicated fans who acquired these TV treasures will surely give them kind homes and brighten the memories of bygone programs and performers. These pieces have finally been afforded the cultural significance they deserve, and I am honored to pass them on."
More than 4,700 people submitted bids from around the world.