Central Texas wildfire grows to 375 acres, nobody hurt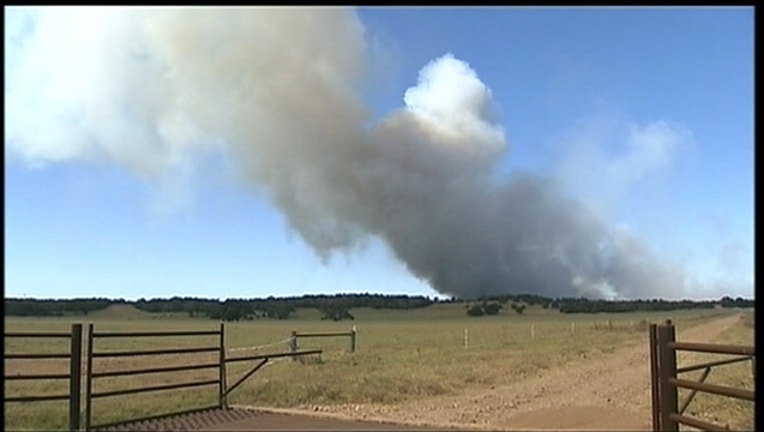 SMITHVILLE, Texas (AP) — A Central Texas wildfire has grown to about 375 acres as voluntary evacuations continue near Smithville with no reports of anyone hurt.
The Texas A&M Forest Service says the blaze in Bastrop County was 50 percent contained Wednesday.
Spokeswoman Jessica Jackson says fire retardant dropped from aircraft helped save the University of Texas MD Anderson Cancer Center's Science Park.
Jackson had no details on how many people evacuated, as a precaution, after the fire broke out Tuesday. She says firefighters saved at least nine homes.
The Texas Parks & Wildlife Service closed Buescher (BISH'-er) State Park on Wednesday due to the fire.
Bastrop County, 30 miles east of Austin, has had low humidity and sparse rainfall. Forecasters predict highs in the 90s with gusts of up to 10 mph through Friday.