Cavaliers video shows man abusing woman for wearing Bulls shirt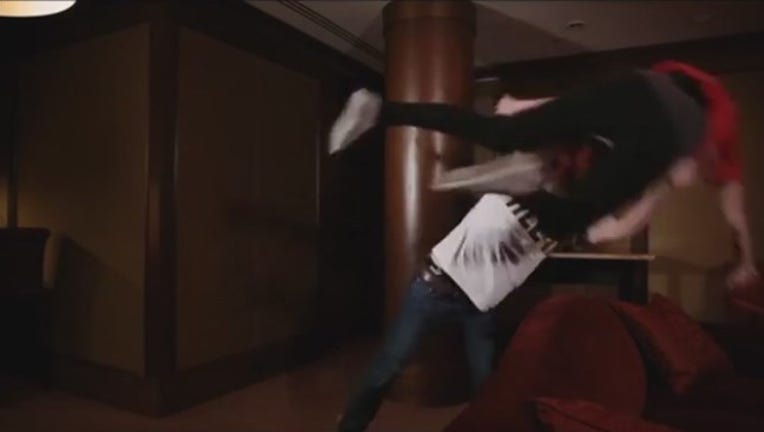 article
A video produced by the Cleveland Cavaliers and shown inside their arena during Wednesday night's game is being criticized for showing domestic violence.
The video was played during Game 2 of an Eastern Conference semifinal series between the Cavaliers and the Chicago Bulls.
As the song "Time of my Life" plays from the film Dirty Dancing, a woman cooking in the kitchen takes off her apron to reveal a Chicago Bulls shirt. She runs toward the man in what appears to be an attempt to jump into his arms, but he instead picks her up and throws her to the ground and says, "Bulls fan? I didn't know you were a Bulls fan" and walks away.
The woman then rolls around on the ground with an injury. She's then shown wearing a Cavaliers shirt holding an ice pack to her head and says, "Well, I'm all in now, let's just watch the game."
Journalists at the arena were the first to tweet about the questionable content of the video and a copy made its way online Thursday morning.
The Cavaliers and the NBA haven't publicly commented about the film, which comes at a time of heightened awareness about domestic violence in professional sports.