Carrollton shelter shows off adoptable cats in Harry Potter-themed Halloween costumes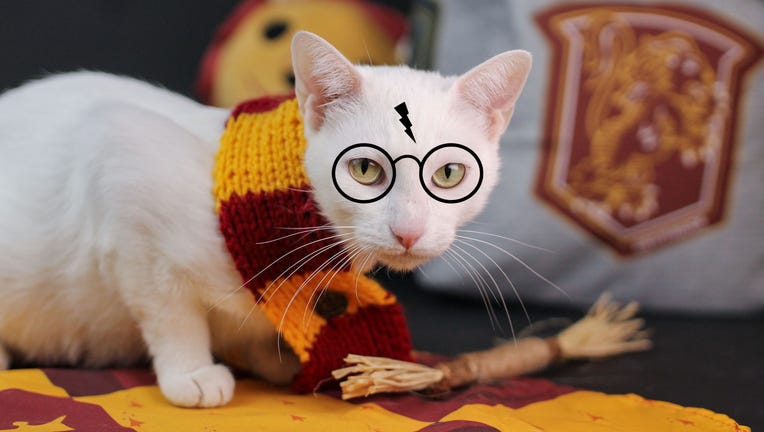 CARROLLTON, Texas - Some North Texas furry felines received their letters to Hogwarts just in time for Halloween.
Operation Kindness, a Carrolton-based animal shelter, dressed up their cats in Harry Potter-themed outfits. 
All of the cats were even sorted into Hogwarts houses based on their personalities.
The cats got to show off their new house colors during a Halloween Hogwarts party.
By the way, all of the cats pictured are available for adoption.
For more on the shelter or adoption information, go to operationkindness.org.