Car stolen with toddler inside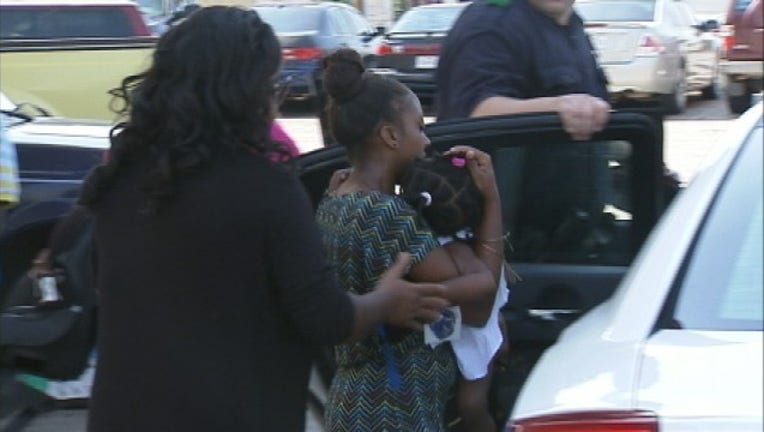 DALLAS (TX) - A Dallas mother had an emotional reunion with her daughter Sunday after her car was stolen with the toddler inside.
At about 10:17 a.m., officers were dispatched to the 7-11, located at 440 S. Buckner Blvd, regarding a child abduction.
Upon arrival, officers discovered that a woman left her car running with the keys in the ignition and a 1 year old girl in the back of the car in a car seat.
The mother had reportedly entered the 7-11 and while inside two men entered her vehicle, a 2010 tan Toyota Corolla, and fled the scene with the child inside.
A short time later, a witness called police to report that they just saw someone leave what appeared to be a baby in a car seat near Elam Park. Police immediately responded to the park and located the 1 year old. She had no injuries.
Within about twenty minutes of reporting the abduction, the mother and girl were reunited.
Officers canvassed the area looking for the suspects but were unable to locate the.
The suspects are still at large, and the stolen vehicle has not been recovered.
No arrests have been made at this time the investigation is ongoing.