Car stolen with Dallas toddler inside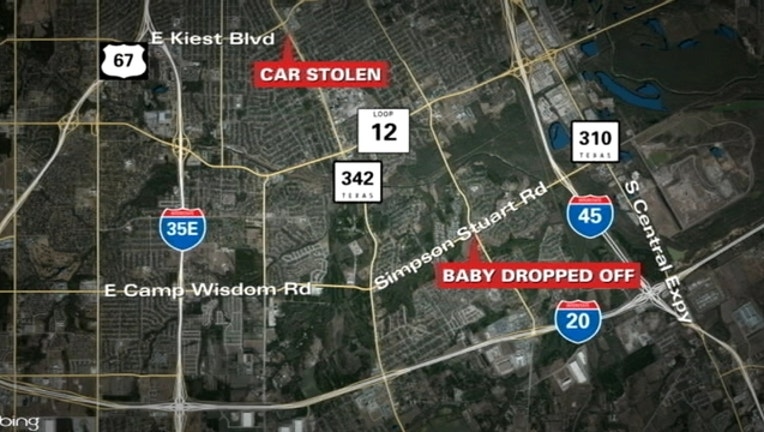 article
DALLAS - Dallas police are looking for the person who stole a car with a 2-year-old child inside.
The child's mother told police she left the car running when she went into an east Oak Cliff store Sunday afternoon.
The thief drove off and stopped a few blocks away to drop the child off.
The toddler was not hurt, but the woman's 2010 dark blue Mitsubishi is still missing.