Car driven into beer and wine store in The Colony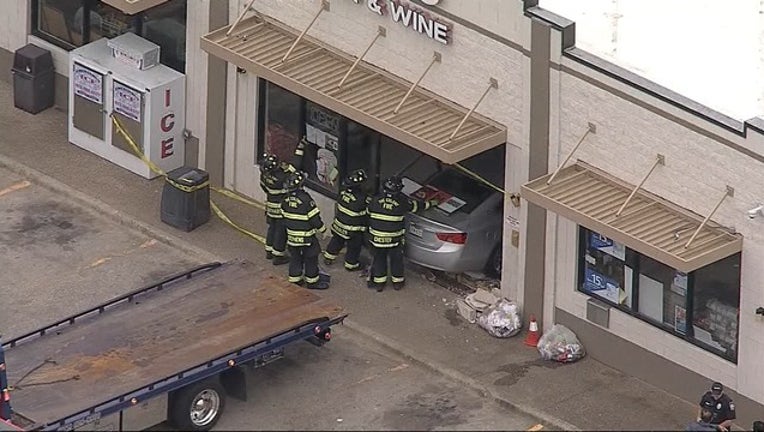 article
A car was driven through the front of a beer and wine store in The Colony on Wednesday morning.
The unusual crash happened about 11 a.m. at the Arctic Beer and Wine Store along State Highway 121.
The silver sedan came to a stop completely inside the store and first responders had to call in a tow truck to remove the vehicle.
Initial reports indicated that there were no injuries from the accident.
Crews worked Wednesday afternoon to make sure the building was safe and stabilized.