Car crashes into into Fort Worth home as homeowner sleeps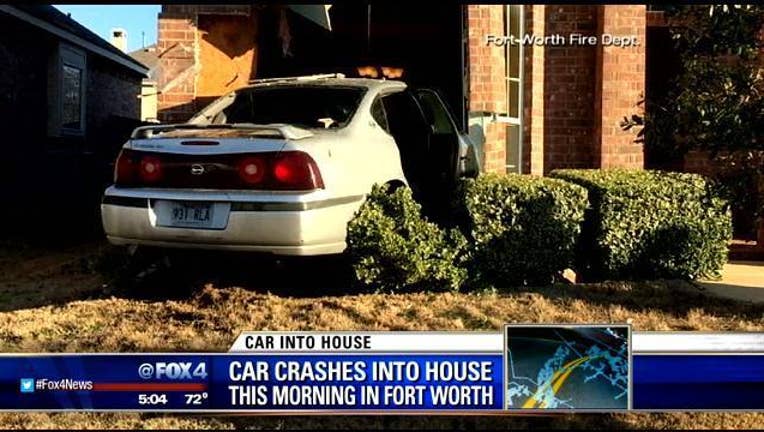 article
Emergency crews pulled a car from a family's home in Fort Worth this morning.
The driver told police she was blinded by the sun and took her eyes off of the road. When she looked back up she swerved to miss a parked car and instead drove into the house.
Two children were also in the car when it crashed. No injuries were reported.
A young woman who lives in the home said she was asleep upstairs when the car came crashing into the house.
"I heard a large crashing sound and I was really scared because I didn't know what it was and the whole house was vibrating until I got downstairs and saw that there was a car in my living room."
Its very fortunate that no one was sitting in the formal living room because they would have been trapped underneath the car," Maame Effirin explains.
It is unclear if the driver will be ticketed.