Car crash leaves one man dead in Arlington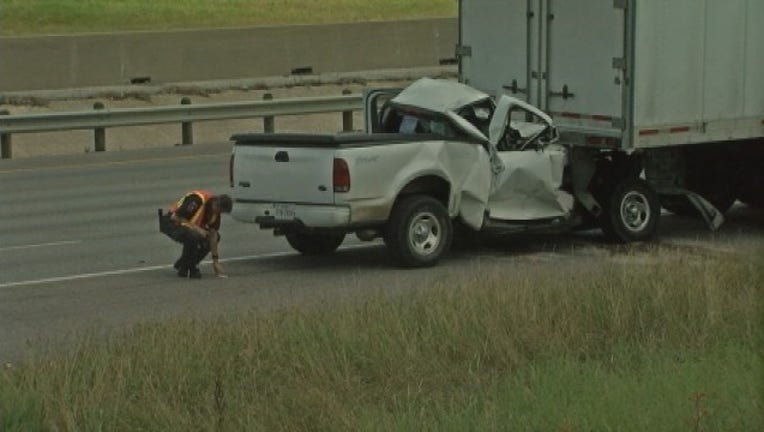 article
A crash involving an 18-wheeler left one man dead in Arlington Thursday morning.
At approximately 9:50 a.m., Arlington police were dispatched to a two-vehicle crash in the eastbound lanes of I-20 near US Highway 287.
A pickup truck had struck the back of an 18-wheeler with a box trailer. The male driver of the pickup truck was deceased at the scene.
No one else was injured in the collision.
The two lanes of eastbound I-20 will be temporarily closed this morning while officers continue to investigate the crash.
Drivers can expect some delays in the area.