Calls grow to shutdown Tarrant County strip club labeled a 'nuisance'
FORT WORTH, Texas - An overnight shooting at a Tarrant County nightclub has people who live in the area concerned that the number of crimes is going up instead of down.
One person was killed and three people were hurt around 3:15 a.m. Sunday on Camp Bowie and West Boulevard. There have been a number of calls to police about incidents at the location.
 A Tarrant County commissioner calls the business a nuisance.
In 2022, sheriff's deputies responded to the Temptations Cabaret 134 times for serious and violent crimes. Neighbors are fed up, and elected officials indicate they will do something about it.
The latest violence at this unincorporated Tarrant County strip club happened before dawn Sunday morning. 
The sheriff's department says a security guard on duty at Temptations Cabaret shot and killed a gunman moments after he shot and injured three people. 
Molly Day is among a chorus of homeowners who have lived in the shadows of what she calls nonstop violence from the Temptations Cabaret. 
"You've got people shooting and running into each other, not knowing if they're going to turn around and come back or go for somebody's door. You don't know," she said.
A Tarrant County Sheriff's Department log from January through May of this year shows dozens of 911 calls deputies responded to at the location.
"At what price are we paying to have all these officers going out to these calls," Day said. "We've gone from more than 100 calls to 200 calls to 300 calls to 400 calls a year." 
Day says a neighbor even started a petition drive aiming to shut the club down.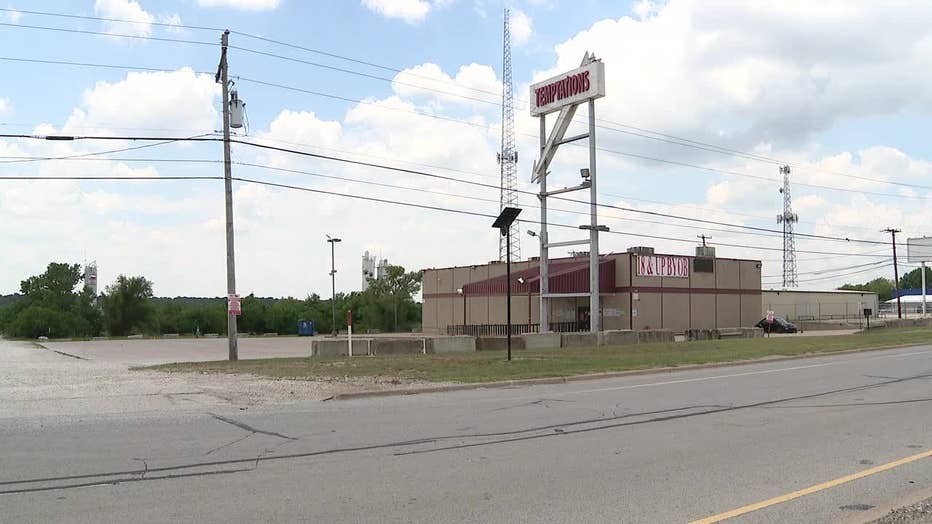 "She got a petition signed on her own dime with 619 signatures, and it fell on deaf ears," she said.
Day says after more than a year of their efforts, the Tarrant County Commission began discussing possible nuisance abatement of Temptations Cabaret two weeks ago.
The discussion could not yield significant action before another fatal shooting would play out this past Sunday. 
Commissioner Manny Ramirez now says enough is enough. 
"Capital murder, multiple aggravated assaults, multiple shootings, multiple stabbings. It's a drain on our law-enforcement resources. And more than anything, it shows this is an epicenter for criminal activity," he said. "I've asked the district attorney. I've asked the county administrator. I've asked the sheriff's office to take any legal action possible to shut this business down once and for good."
"It's costing the taxpayers, and it's costing us our peace of mind," Day said.
Commissioner Ramirez says there are a number of legal pathways to accomplish the goal of shutting down the strip club. The work to identify which is best is now underway.