Body recovered after 18-wheeler went off bridge into the Trinity River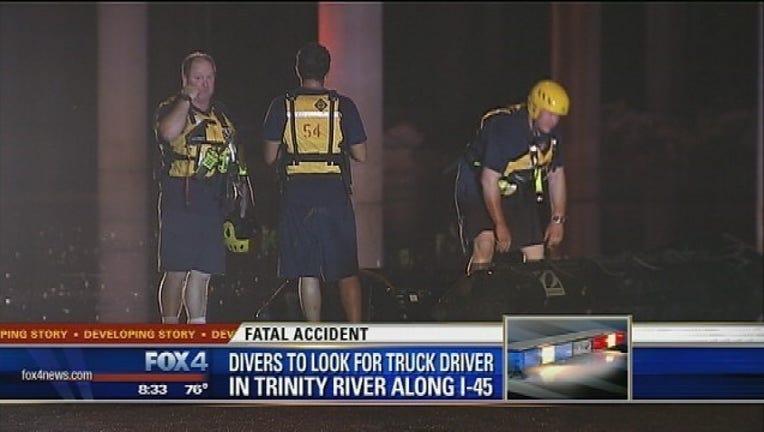 UPDATE: The man's body has been recovered.
EARLIER: Two boat teams from Dallas Fire Rescue resumed their search for a driver in the Trinity River before 9:00 a.m. Saturday.
Around 10:45 Friday night, the driver of an 18-wheeler lost control, according to witnesses.
The truck hit a wall and went over the bridge along I-45 at Overton Road and ended up in the river.
The initial search was called off because it was too dark, according to Dallas Fire Rescue officials.
Travel is restricted in the area, as crews work to remove the truck and find the victim. The truck is in about 20 feet of water.