Bipartisan call on FDA to change blood donation policies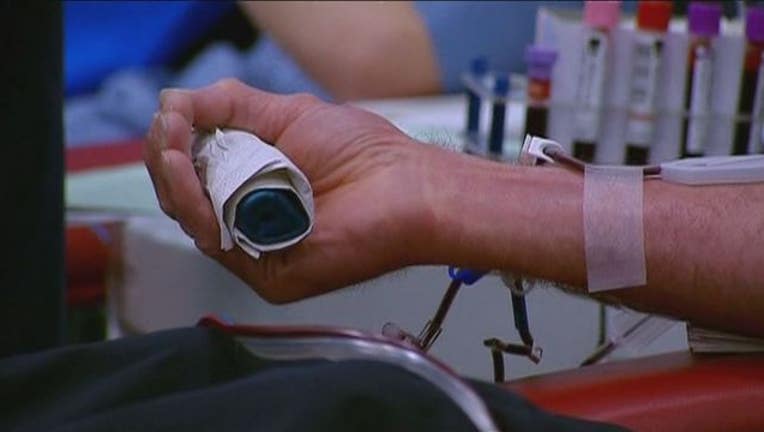 article
(KMSP) - In light of the Orlando mass shooting at Pulse nightclub, a bipartisan group of 24 U.S. senators called on the Food and Drug Administration (FDA) to end the blood donation deferral policy for men who have sex with men (MSM).
U.S. Senators Tammy Baldwin (D-WI) and Elizabeth Warren (D-MA) led the effort on Monday, sending a letter to FDA Commissioner Robert Califf.
"During times of tragedy, the American people are quick to demonstrate their resiliency and mobilize in solidarity with victims and affected communities," the senators wrote. "We have witnessed that compassion as Floridians quickly lined up to donate blood for the wounded. Yet, some of those most touched by this tragedy—members of the LGBT community, who are especially eager to contribute to the response effort—are finding themselves turned away. Due to the FDA's current MSM deferral policy, many healthy gay and bisexual men remain prohibited from donating needed blood."
The lawmakers said they're "steadfastly committed to ending the FDA's discriminatory policy that prohibits many healthy MSM from donating blood and moving to policies that secure our nation's blood supply in a scientifically sound manner based on individual risk."
A copy of the full letter is available to read here.