Big D Climb raises money for Leukemia & Lymphoma Society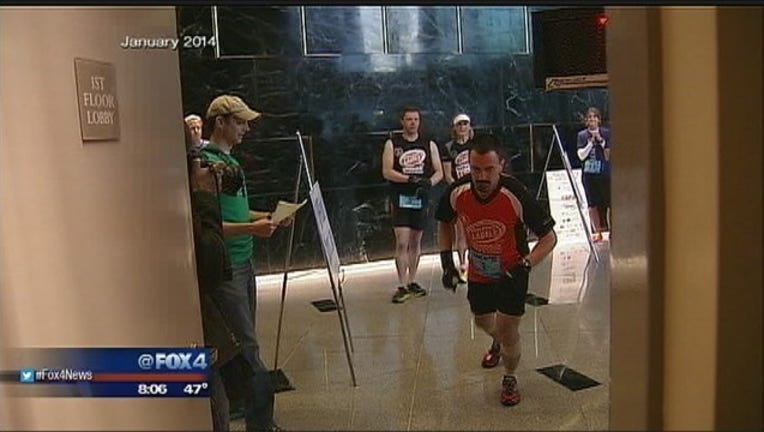 article
About 1500 people, including first responders, climbed up the stairs at Comerica Bank Tower in downtown Dallas Saturday morning for a good cause.
The 7th annual Big D Climb raised money for the Leukemia & Lymphoma Society, which works to cure blood cancers. Their mission is to cure leukemia, lymphoma, Hodgkin's disease and myeloma, and improve the quality of life of patients and their families.
Climbers made their way up 58 stories, which is 1,276 steps.
For more information, visit www.bigdclimb.org .