Bedford man arrested in attempted murder-for-hire plot of his wife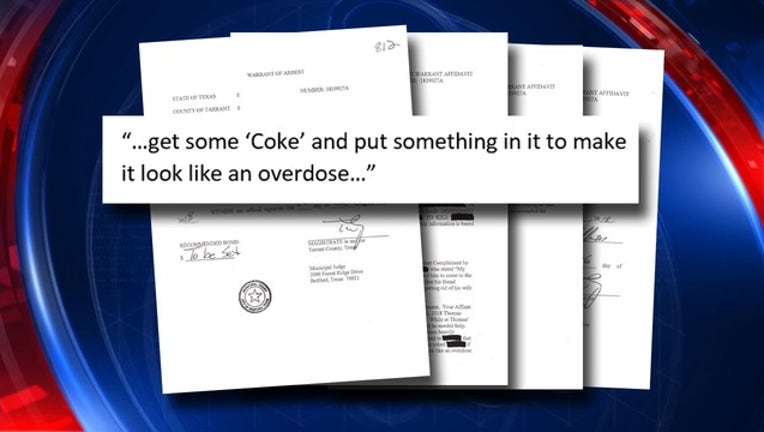 article
A Bedford man is accused of trying to hire someone to kill his wife.
Thomas Salinas Jr., 38, was arrested by the SWAT team on Friday at his home on Boston Boulveard. He's charged with criminal solicitation of capital murder.
The arrest affidavit says Salinas asked his friend to lace cocaine and give it to his wife to make it look like an accidental overdose.
Salinas would pay $30,000 as soon as it was done, police said. Instead, the police department was contacted.
Salinas was booked into the Tarrant County Jail and has since posted bond.