Barr, President Trump revel together in 'Roseanne' success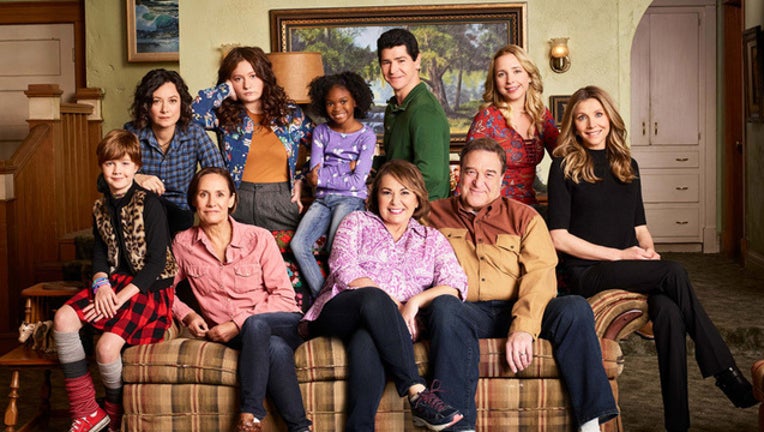 article
LOS ANGELES (AP) - Roseanne Barr is reveling in Donald Trump's support for her returning sitcom's impressive debut, which the president says was a cultural and political breakthrough.
"It was a thrill to get a congratulatory phone call from The President of The United States of America," Barr tweeted Thursday, two days after ABC's "Roseanne" reboot drew an estimated 18.4 million viewers.
In the updated "Roseanne," Barr's support for Trump is shared by her character. For the president, it's a rare bright spot among the major TV series, award ceremonies and late-night shows that regularly skewer him.
Trump seized on its ratings during a speech Thursday in Richfield, Ohio, that was to be about infrastructure but hopscotched through other topics. He credited producer Mark Burnett, who brought Trump to reality TV in "The Apprentice," for breaking the good news about "Roseanne."
He said 'Donald, I called just to say hello and to tell you did you see Roseanne's ratings?' I said, 'Mark, How big were they?'" Trump recounted.
"And it was about us," the president continued. "They haven't figured it out, the fake news hasn't quite figured it out yet. ... But they will and when they do they'll become much less fake."
The White House confirmed the Wednesday night phone call from Trump to Barr. They did not say if Trump had watched the show.
The updated sitcom starring Barr and her original co-stars returned more than two decades after the first one ended its hit run. The hour-long debut episode was watched by 10 percent more viewers than saw the May 1997 finale of ABC's original "Roseanne."
Barr said Trump was happy for her. She said, "I've known him for many years and he's done a lot of nice things for me over the years."
Conservatives cheered the show's ratings. Matt Drudge tweeted: "'ROSEANNE' RATINGS BLOWOUT." Donald Trump, the president's son, tweeted "Wow amazing. Congrats @therealroseanne. If you're not too busy already maybe work in a late night show too ... seems there's some demand for an alternate viewpoint." Laura Ingraham added: "'Roseanne' reboot premieres to strong ratings, begging the question: why has Hollywood been ignoring us for so long?"
During a Q&A session with television critics earlier this year, Barr said, "It was working-class people who elected Trump. So I felt that was very real, and something that needed to be discussed."
She added that the same holds true for "people actually hating other people for the way they voted, which I feel is not American. And so I wanted to bring it (the series) right down the middle, and we did," said Barr.
She added that she's not an apologist for the president and doesn't agree with all he's said and done.
___
AP White House reporter Darlene Superville in Richfield, Ohio, and AP writer Catherine Lucey in Washington, D.C., contributed to this report.