Bacon -- and lots of it -- for new Texas Rangers food menu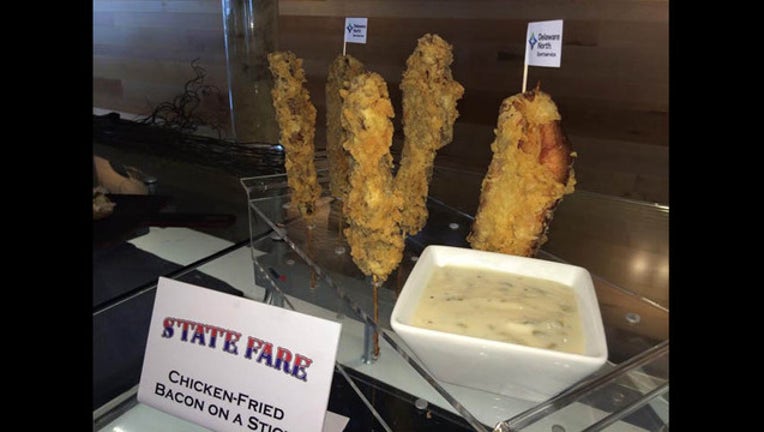 article
Expect more of the weird, bizarre and oversized when it comes to food at Texas Rangers games in 2015.
The club held a preview event Thursday for the new menu items, which will be available in different parts of Globe Life Park in Arlington when the season starts next week.

Pitcher Derek Holland, AKA the Dutch Oven, is the latest Rangers player to have a food item named after him. The Holland Hot Tot'cho is tater tots with chicken or steak, sauteed red and green bell peppers, pickled jalapeno, buffalo sauce and spicy queso hollandaise served in a tiny Dutch oven.

Some of the other new items include:
Candied Bacon
Bacon Cotton Candy
Bacon Sunflower Seeds
Bacon maple ale beer
Chicken-Fried Bacon on a Stick
Chicken-Fried Corn on the Cob
Two-foot long taco/nacho hybrid
Rocky Road bread pudding
Country fried chicken
Mediterranean salad wedge
Captain Morgan banana split
Lava chocolate cake ala mode
Gourmet burger with home fries
The home opener for the Rangers is on Friday, April 10 at 3 p.m. vs the Houston Astros.