Azle teen released from the hospital after bull riding accident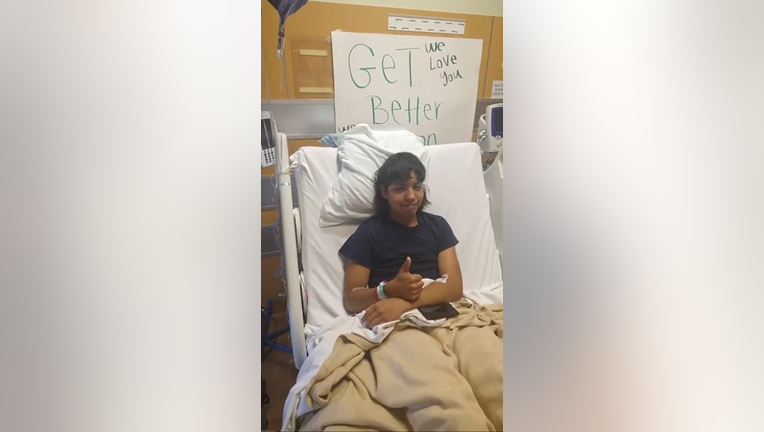 AZLE, Texas - The Azle high schooler hurt in a bull riding competition is out of the hospital.
Alex Aguilar's mother shared videos and photos after doctors gave the 17-year-old the okay to head home.
MORE: Azle teen hurt in bull riding accident leaning on faith during road to recovery
The teen was competing as a member of the Azle High School Rodeo Club earlier this month when a 1,500-lb. bull kicked him in the neck. injuring a major artery.
Alex spent days in the ICU but surprised doctors by his quick recovery.