Autopsy: Tom Petty died of accidental drug overdose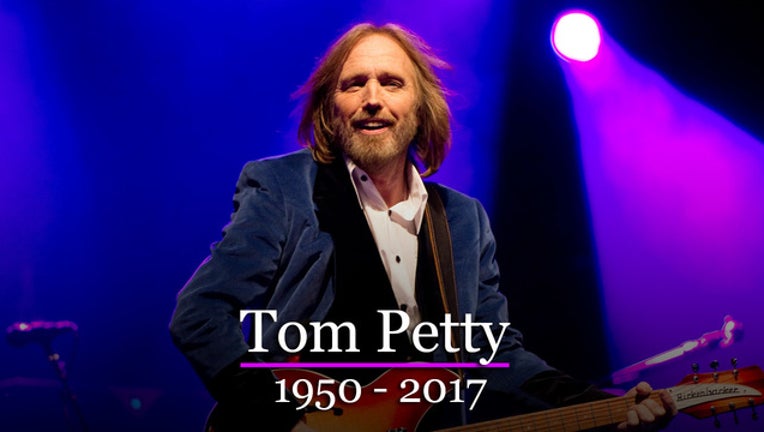 article
LOS ANGELES (AP) — Tom Petty's family says his death last year was due to an accidental drug overdose.
His wife and daughter released the results of Petty's autopsy via a statement Friday on his Facebook page. Dana and Adria Petty say they got the results from the coroner's office earlier in the day that the overdose was due to a variety of medications.
The statement was posted moments before the Los Angeles coroner's office issued its official findings, which confirmed that Petty had a variety of medications, including fentanyl and oxycodone, in his system.
Petty suffered from emphysema, a fractured hip and knee problems that caused him pain, the family said, but he was still committed to touring.
He had just wrapped up a tour a few days before he died in October at age 66.
The family said Petty had been prescribed various pain medications for his multitude of issues, including fentanyl patches, and "we feel confident that this was, as the coroner found, an unfortunate accident."
They added: "As a family we recognize this report may spark a further discussion on the opioid crisis and we feel that it is a healthy and necessary discussion and we hope in some way this report can save lives. Many people who overdose begin with a legitimate injury or simply do not understand the potency and deadly nature of these medications."
Petty was a rock superstar with the persona of an everyman who drew upon the Byrds, Beatles and other bands he worshipped as a boy in Gainesville, Florida. He produced classics that include "Free Fallin'," ″Refugee" and "American Girl." He and his longtime band the Heartbreakers had recently completed a 40th-anniversary tour, one he hinted would be their last.
The shaggy-haired blond rose to success in the 1970s and went on to sell more than 80 million records. He was loved for his melodic hard rock, nasally vocals and down-to-earth style. The Rock and Roll Hall of Fame, which inducted Petty and the Heartbreakers in 2002, praised them as "durable, resourceful, hard-working, likable and unpretentious."