Austin police looking into filmed incident downtown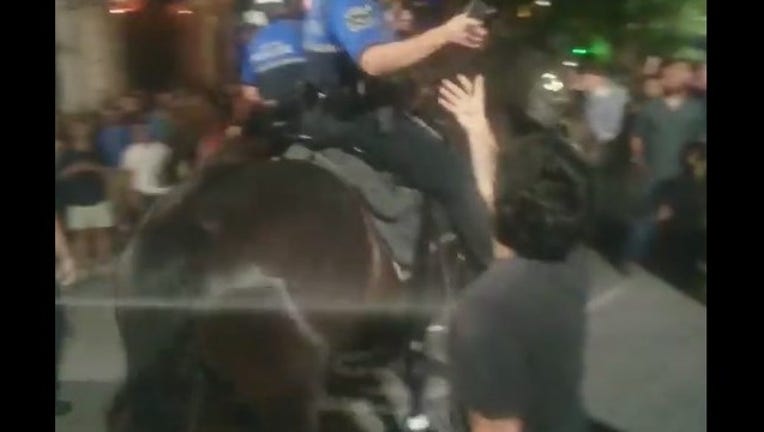 Austin police are looking into an incident downtown after a video showed a mounted officer grabbing a man's cellphone as he filmed and then another officer spraying the man with what appeared to be pepper spray or mace.
Austin police say they're aware of the Sunday morning incident and are "conducting a review to determine if the officers' conduct is compliant with our policy."
Jericho Tucker of Los Angeles, who posted video of the incident on the site YouTube, tells the Austin American-Statesmen (http://atxne.ws/1G4taTr ) the video starts about 20 seconds after police tackled a man. Officers then can be seen telling a crowd to get back. At that point, the officer takes the phone of a different man in the crowd.
Police didn't respond to a request for more information.