ATM thieves smash through Lewisville store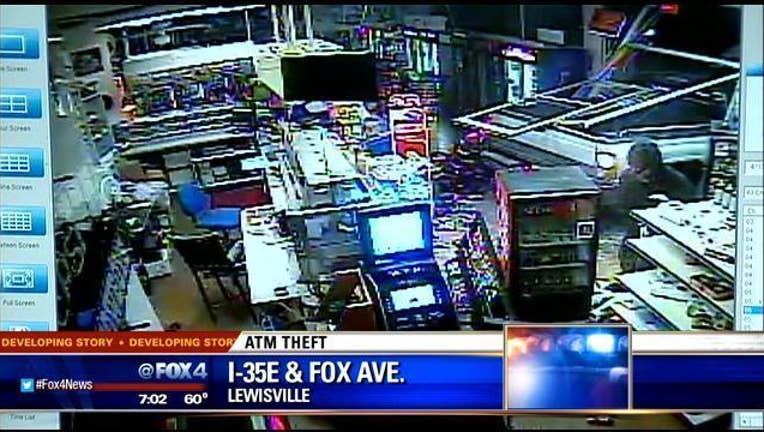 article
Thieves used a truck to smash through a store and steal an ATM in Lewisville.
It happened early Friday morning at a convenience store near Interstate 35E and Fox Avenue.
After smashing through the front doors, the thieves tied a chain to the ATM and ripped it out the store.
The store's owner said he had heard about a string of recent ATM thefts and was working on a plan to make it more secure.
"It's so sad this thing happened. There was not much money in the ATM, but the damage to the door is more than the ATM," Ramneek Randhawa said.
He estimates the thieves caused around $6,000 worth of damage.
Police did find an ATM in West Dallas and are working with the owner to verify that it was the one stolen from Lewisville.
Someone tried to crack it open and there were tools nearby, but all the money was still inside.
Officers questioned a man at the scene and took him into custody for outstanding warrants.