ATM smash and grab thieves sought by Dallas police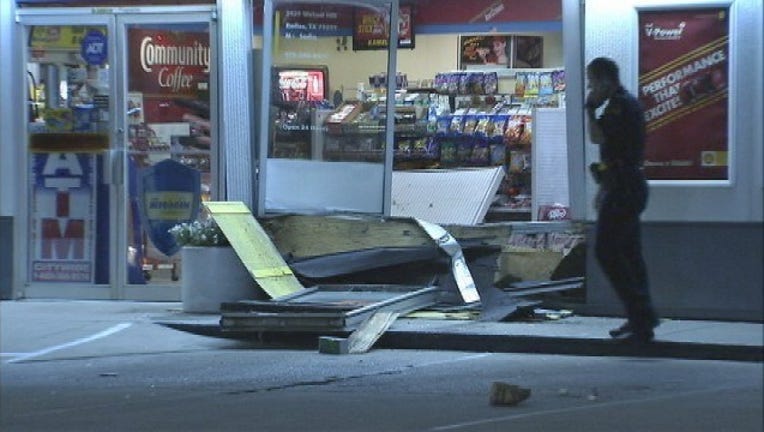 Dallas police are searching for five suspects who smashed through the front of a Shell gas station and stole an ATM.
It happened in the 2400 block of Walnut Hill Lane around 5:00 a.m. Thursday.
Five suspects wearing masks and gloves rammed a 1990's white GMC pickup truck into the front wall of the gas station, loaded its ATM into the back of the truck and fled the location.
The gas station's clerk, who was inside the business at the time, was unharmed.
Anyone with information about the suspects of this incident is asked to contact Dallas police.