Arlington police: Teen shooting victim was targeted after breaking up fight involving alleged gunman
ARLINGTON, Texas - Police say a 16-year-old shooting victim in Arlington was targeted because he had broken up a fight involving the suspect just days before his murder.
Arlington High School junior Samuel Reynolds was fatally shot Thursday evening at the Pinewoods Apartment complex near the University of Texas in Arlington and Arlington H.S. campuses.
Someone called 911 after seeing him face down in the grass. When officers arrived they found Reynolds with a gunshot wound in the chest. He was taken to a local hospital, where he was later pronounced dead.
Police arrested another teen just hours after the shooting. He's reportedly a student at a different school in Arlington. His identity hasn't been released.
A candlelight vigil was held at Arlington High School in Reynolds' honor on Friday evening.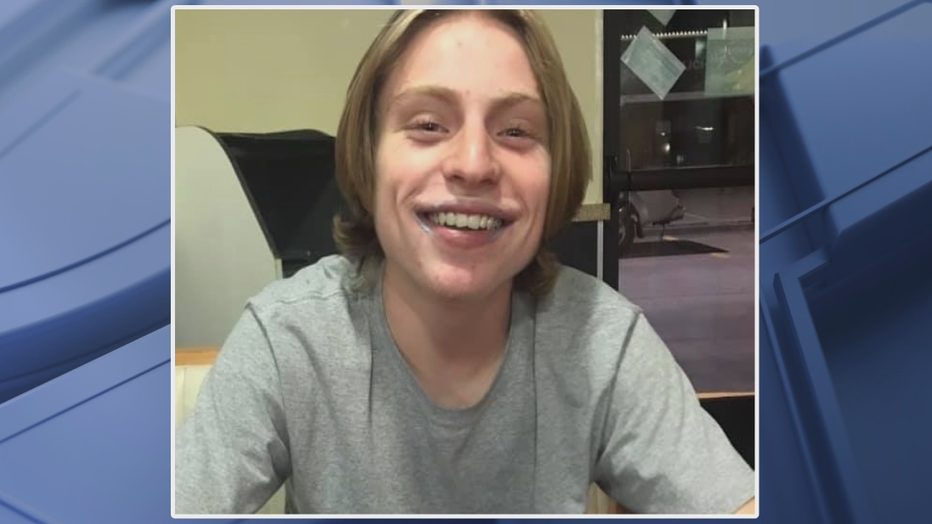 Family, friends, and classmates of Reynolds came together to remember him.
The vigil was held just a few blocks from the apartment complex where he lived, and was murdered.
"I love Sammie. I've loved him a lot since he was little," family friend, Robert, said at the vigil.
"He is kind, and he's very outgoing, and he would do anything to support his friends and those he felt close to," Reynolds' friend, Russell Laniyan, said.
Investigators said surveillance video from the Pinewood Apartment complex helped them identify and arrest the person responsible for Reynolds' murder.
Police haven't released the footage, but Arlington PD Lt. Chris Cook said it shows the shooter being dropped off and walking towards an apartment, with what appear to be grocery bags in his hands.
At some point, he drops off the bags and encounters Reynolds.
The two exchange words, the shooter pulls a gun out of his back pocket, fires towards Reynolds, and takes off.
"It's senseless. It's very senseless," Robert added.
"Just, you know, celebrate his life and his memory and, you know, who he was," Reynolds' mother, Madison Fletcher, said.
Fletcher told police that her son had tried to break up a fight between the shooter and another person a few days before he was killed.
Though police are not saying where it happened, or how or why Reynolds got involved.
But his mother told investigators the shooter had been bothering her son since then, and she advised him to steer clear of him.
"His kindness and love was infectious. You couldn't be upset around him," said Shay Tyes, who is a close family friend.
Family members said Reynolds loved playing soccer and spending time at the lake with his grandfather.
"For this child to feel like they had to go get a gun and kill someone because he defended a young person disgusts me. It hurts me to the bottom of my soul," Tyes said.