Arlington Martin High basketball team players punished after fight during last week's game
ARLINGTON, Texas - For Arlington Martin High School, Tuesday was the biggest game of the post-season.
But the team played with just five eligible varsity players after a fight during a game last week caused most of the team to be ejected.
There was a lively crowd to see the Lake Highlands Wildcats boys' basketball team take on the Arlington Martin Warriors Tuesday evening for the UIL  6A Region 1 Quarterfinal.
Highly ranked Lake Highlands has Tre Johnson, the top recruit in the country from the class of 2024. But the makeup of the other ranked team is a lot different.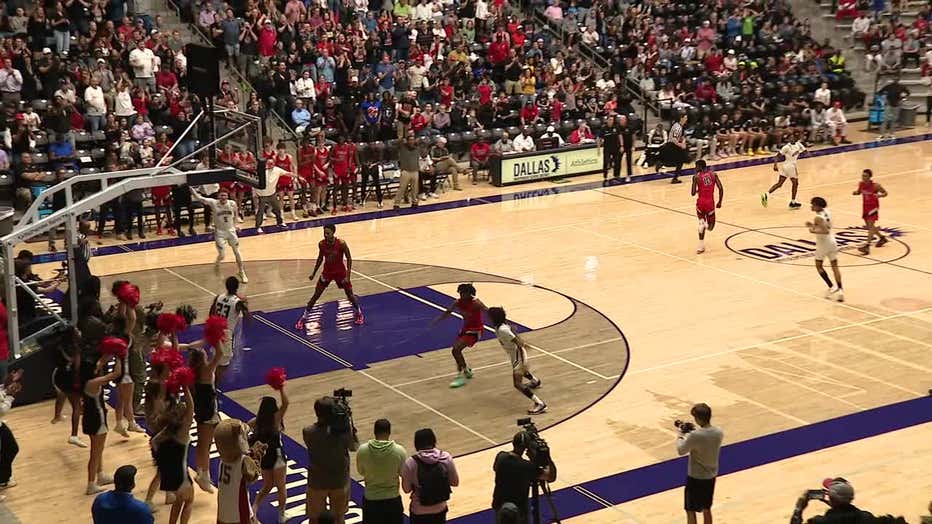 Gregory Stevens' son, Cody Stevens, is Arlington Martin's senior shooting guard. The team is missing more than half of its usual roster because of a bench-clearing fight. 
"I think they've made the best of a bad situation," he said.
The Dallas Morning News details 11 of Arlington Martin High School's 16 varsity basketball players were ejected from its game against Lewisville High last Friday for leaving the bench after a Lewisville and Arlington player threw punches. 
Two Lewisville players were ejected as well.
UIL basketball rules state that ejected players must also miss the following game.
Lake Highlands parent Glenda Price still remembers Arlington Martin eliminating her team in the playoffs last year. She went into Tuesday night's matchup with the attitude that a win is a win, any way you can get it.
 "We're not going to take it lightly that they have less than they normally do because never underestimate," she said.
No punches were thrown by Arlington Martin players who left their bench last week. They appeared to be trying to separate the scuffle.
"In that situation, what are you gonna do really? You're gonna help defend your teammates," Stevens said.
Arlington ISD tells FOX 4 in a statement: "all students involved in the altercation have received discipline according to Arlington ISD's student-athlete expectations, the Arlington ISD student code of conduct and UIL's recommended disciplinary action." 
The Arlington Martin player directly involved in the scuffle last week was playing Tuesday. The district did not explain why. It's worth pointing out video appears to show that player did not throw an initial punch. 
Lake Highlands won 48-45.