American, Southwest donate to Dallas police foundation, offer travel assistance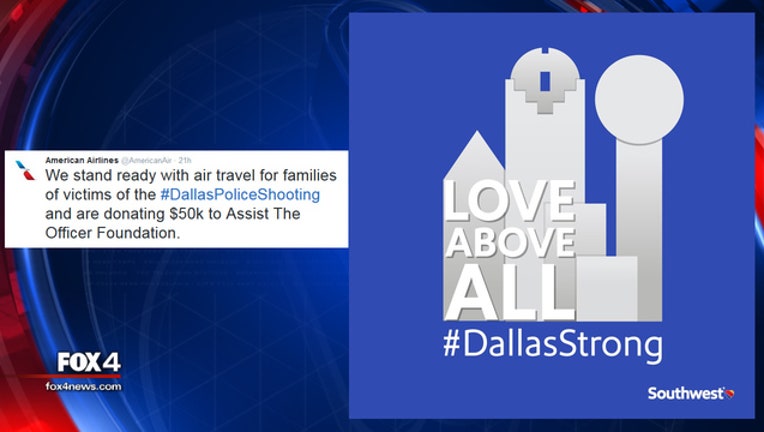 article
North Texas-based Southwest Airlines and American Airlines are doing their part to support those affected by Thursday's Dallas police shooting.
Both of the airlines have made monetary donations to an organization supporting fallen officers and their families and are also providing travel assistance.
American Airlines will donate $50,000 to benefit the Assist the Officer Foundation, an organization that helps officers and their families that may be in need of financial assistance. The airline is also helping by flying in family members affected by the shooting.
Southwest Airlines said it is donating $75,000 to the Assist the Officer Foundation, as well. They will also provide flights for affected family members. 
Donations made to the Assist the Officer Foundation will help Dallas police officers recover from their injuries and provide other funds needed.