Amber Alert issued for sisters abducted by grandmother in McKinney; father charged with kidnapping
MCKINNEY, Texas - Police are looking for two sisters who they believe were abducted by their grandmother in McKinney. The girls' non-custodial father has also been arrested in connection with their kidnapping.
An Amber Alert was issued overnight for 9-year-old Jessica Burns and 6-year-old Jennifer Burns. Police believe they're in serious danger.
The girls are suspected of being taken by their 60-year-old grandmother, Jame Burns. She was last seen wearing dark-frame glasses, a red long-sleeve shirt with black sleeves and blue jeans. Police said she does have a criminal history.
The girls were last seen just before 6 p.m. on Thursday at a Cici's Pizza Restaurant near Central Expressway and Virginia Parkway in McKinney.
Investigators spent the day checking with area businesses to see if anyone had surveillance video of the girls being taken from restaurant.
Employees at a nearby restaurant said they heard what sounded like an argument in the parking lot but didn't know it involved a kidnapping until police arrived.
The girls were having a supervised visit with their non-custodial father, along with CPS, who had temporary custody of the sisters.
The CPS worker called 911, according to police, when the grandmother showed up and took the sisters.
Police said the girls' father, Justin Burns, was at the restaurant when officers responded to the scene.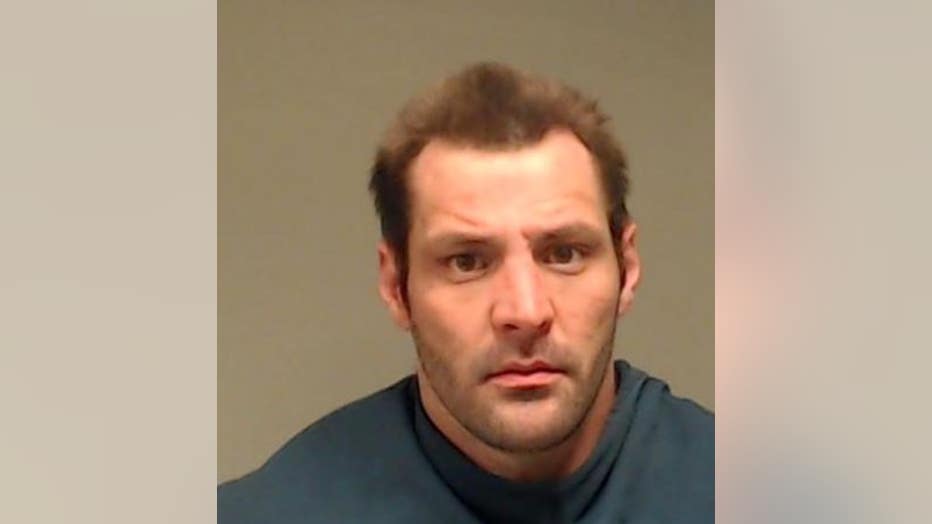 He was taken into custody and charged with two counts of kidnapping as police believe he was involved in the grandmother taking the girls.
READ MORE: Kayla Kelley case: Medical examiner IDs body found in Grand Prairie as missing Collin County woman
Jame is believed to be driving a 2009 Black Ford Escape with Texas license plate # MTC6093, Police say the vehicle has a scratch on the front.
CPS confirmed the supervised visit but did not elaborate on why the agency had custody of the girls.
At Friday morning's news conference, a police spokeswoman also would not provide additional details. 
Jame has a criminal history. 
According to an arrest warrant affidavit, in September of 2021, Allen police arrested Jame for possession of methamphetamine and child endangerment. The report states she had three grandchildren in the car with her.
Based on Jame's history, McKinney police the sisters are in grave danger.
McKinney police said they are working with the FBI and DPS to find the girls.
If you've seen them or know where they are, you're asked to call police immediately.
An information line has been set up for tips on the two missing girls at (972) 547-2758.