Amber Alert cancelled after Farmers Branch kids abducted in stolen vehicle found safe
FARMERS BRANCH, Texas - An Amber Alert for two children who were abducted in Farmers Branch was canceled after they were found safe Sunday evening.
Police in Farmers Branch, northwest of Dallas, said a woman left her 4-year-old daughter, Princess, and 5-year-old son, Preston, inside a running car while she checked their mail in the 4000 block of Sigma Road.
A man stole the car, possibly without realizing the children were inside.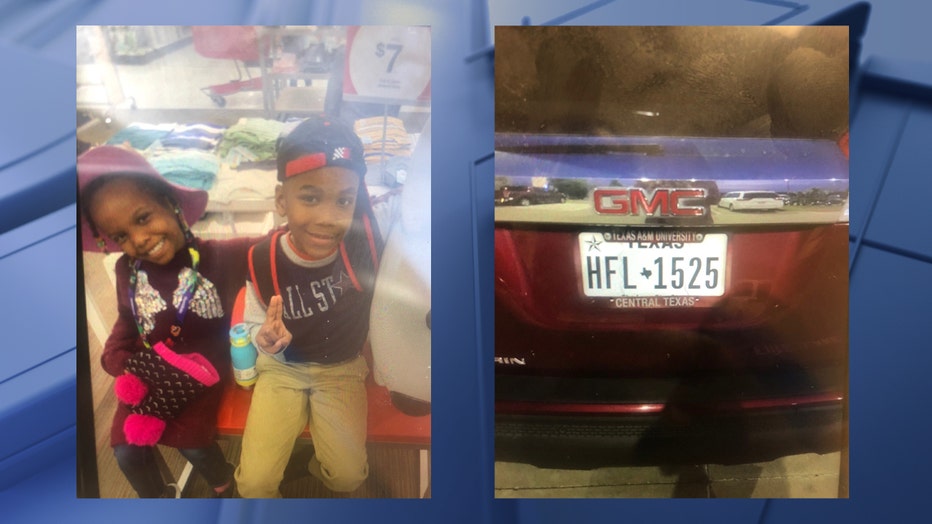 Hours later, the kids were dropped off at the Family Dollar store on Maple Avenue, south of Love Field in Dallas.
An employee spotted the kids.
"On the camera, we saw the little boy got out of the vehicle first. He was running so fast he was trying to get away from the car," said Trixie Ballard, Family Dollar's assistant manager. "They were scared. The kids were terrified. The little girl thought she was going to jail and we kept telling her, 'No, you're going to be okay. We're going to get you home safe to your mom.'"
Police are still looking for the stolen vehicle – a 2017 GMF Terrain with the Texas license plate HFL1525. They are also still looking for the man who stole it.
Anyone with information is asked to call 972-919-1406.