Dallas woman killed in I-30 crash that shut down highway for hours Monday
MESQUITE, Texas - A woman is dead and two other people are in the hospital after a semi crashed on I-30 in Mesquite on Monday.
Mesquite police say just after 12:30 p.m. a semi-truck lost control, causing the trailer to hit the median and overturn in the westbound lanes of I-30. The trailer slid eastbound in the westbound lanes, hitting a van and two SUVs. The semi-truck tractor tipped over in the eastbound lanes.
The driver of the van, 50-year-old Amanda Smith, died at the hospital early Wednesday morning.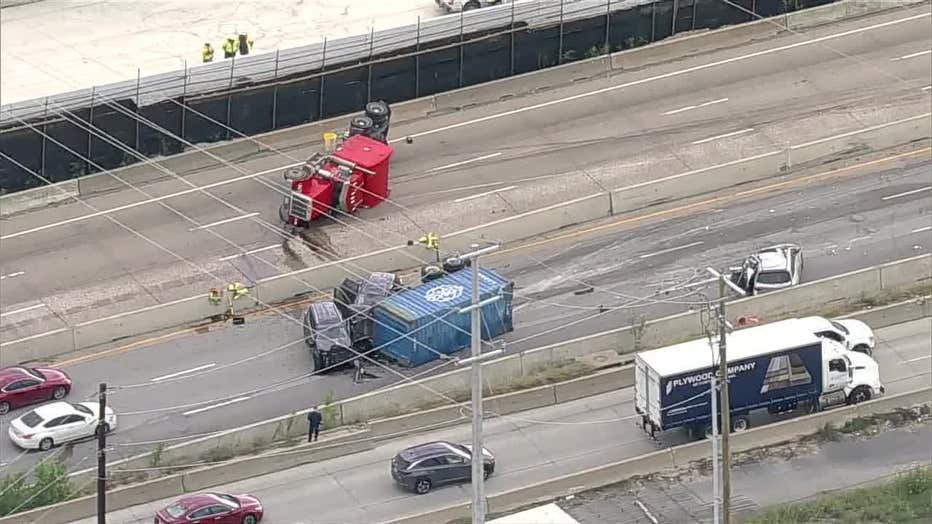 Several cats that were in the van were taken to the Mesquite Animal Shelter and released to the SPCA.
74-year-old Freda Easley from Royse City was in one of the SUVs that was struck. She is currently in the hospital in critical condition.
Another SUV driver, 37-year-old Kefyalew Jaleta, is in the hospital in stable condition.
The crash closed I-30 in Mequite for hours on Monday.
Mesquite police say the investigation is ongoing, but at this time, no criminal charges have been filed.