Alleged drunken driver crashes into Downtown Dallas bar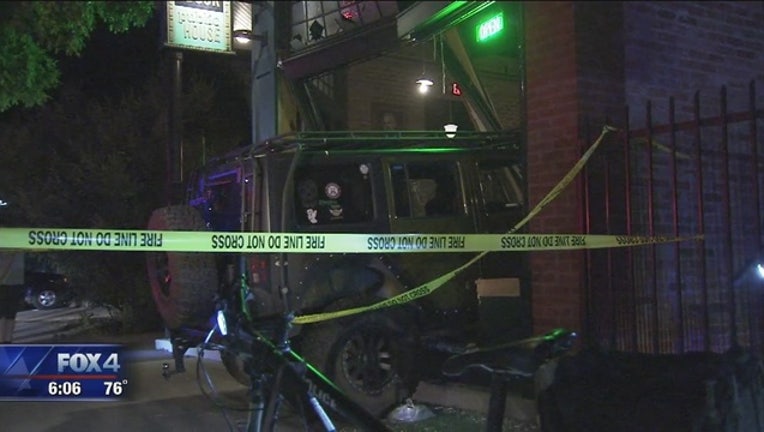 article
DALLAS - A woman was arrested after driving a Jeep into a Downtown Dallas bar.
Police said a woman drove the wrong way on Canton Street and crashed into the Green Door Public House just before 10 a.m. The bar is a block from the Dallas Farmers Market.
"You could hear it plain as day. You could hear the tire's screeching, everyone running. It wasn't until then that we saw they had impacted the building," said Joseph Offutt, a bar patron. "First date, first time at the bar and definitely memorable."
No one in the bar was hurt but a man in the passenger seat was found unconscious and taken to the hospital. There's no word on his condition but police believe he was more impaired than injured.
Police said the woman driving the Jeep failed a field sobriety test. She was arrested for DWI and could face additional charges.