Agents stop semitrailer with 76 immigrants inside in Texas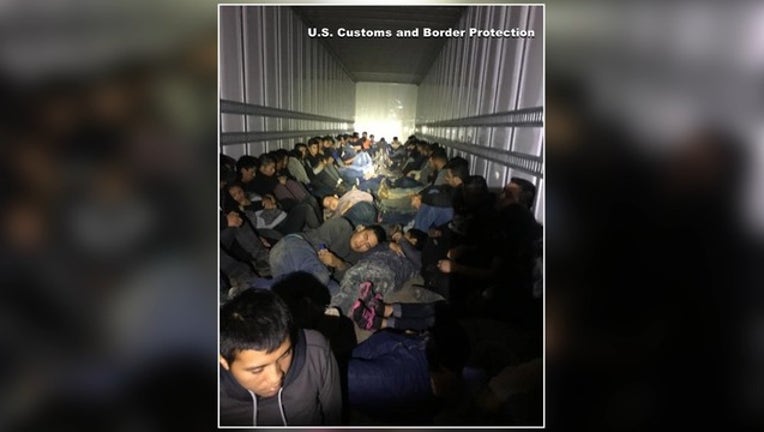 article
LAREDO, Texas (AP) - Authorities say a semitrailer driver is in custody after he was found to be transporting 76 immigrants in Texas.
The U.S. Border Patrol said in a statement Monday that the immigrants were discovered Friday at a checkpoint on U.S. 83, about 35 miles (56 kilometers) north of Laredo in South Texas. The semitrailer stopped in the checkpoint's primary lane where the driver, a U.S. citizen, was questioned about his immigration status.
His rig was kept for further inspection, and agents found the immigrants inside the trailer.
The immigrants are from Mexico, Honduras, El Salvador and Guatemala. Thirteen were unaccompanied minors. The Border Patrol says all of them are in good health.
U.S. Immigration and Customs Enforcement spokeswoman Nina Pruneda says the driver's identity and other details about the case are being withheld at this time.