Affidavit gives new details into Wise County couple accused of keeping kids in dog kennel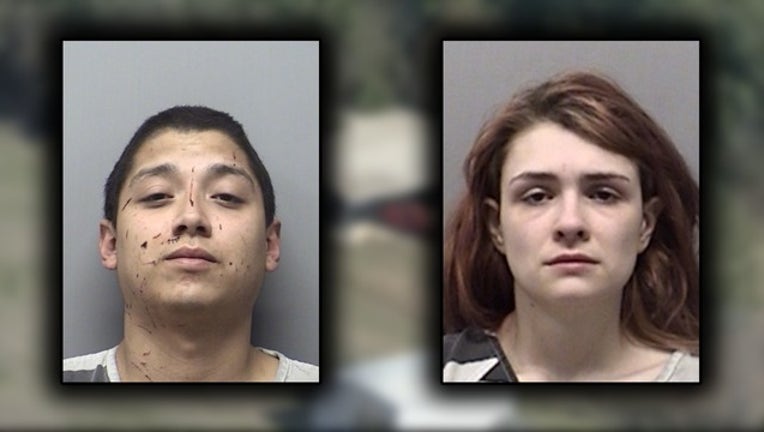 RHOME, Texas - FOX 4 News obtained the affidavit that details the awful conditions investigators say they discovered inside a Wise County home where they found children locked in a dog kennel.
Authorities found the kids — ages 5, 4, 3, and 1 — Tuesday morning while responding to a domestic disturbance call at a property near Rhome, about 20 miles north of Fort Worth.
Paige Isabow Harkings and Andrew Joseph Fabila, who are both 24, were each charged with four counts of criminal child endangerment.
The four children were removed from the home after deputies found all of the children appeared to be malnourished, and were covered in their own filth.
MORE: Wise County children found locked in dog kennel
Two of them - a 5-year-old boy and 4-year-old girl - were locked in a dog kennel with a space heater dangerously close by, according to the affidavit.
Another child was wrapped in a blanket on a heating pad, while the fourth child was in a portable play pen.
The kids who were in diapers had not been changed "in a lengthy amount of time," the affidavit states.
Deputies also found the home only had a non-connected toilet, with a trash bag placed in the toilet bowl to collect waste.
All of the children were turned over to child protective services and are now in foster care.