Addison Chick-fil-A giving chance to win free chicken for a year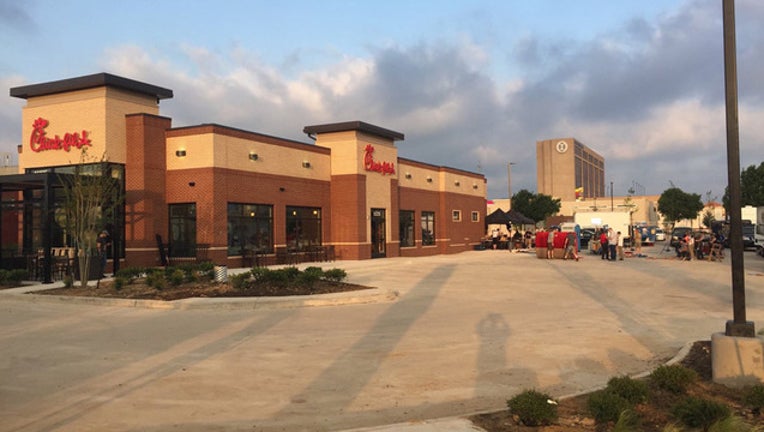 article
A Chick-fil-A opening this week in Addison is offering a chance for 100 people to win free chicken for a year.
The new location, on Montfort Drive between Belt Line and Arapaho Road just east of the Dallas North Tollway, is opening Thursday morning.
Restaurant personnel expect many people to camp out for a chance to participate in its "first 100" event. Chick-fil-A will offer a year of free Chick-fil-A food to the first 100 adults who line up. Anyone who wants a chance at 52 free chicken sandwich meals should get in line by 6 a.m. Wednesday to register in the competition. If more than 100 people are present at 6 a.m., restaurant personnel will randomly select 100 contestants.
After arriving and registering, participants must stay on the restaurant grounds for 24 hours. Chick-fil-A will provide breakfast, lunch and dinner, plus host games and a dance party.
The goal of the first 100 and opening party is for the Chick-fil-A operators and staff to connect with their immediate community. Only people in the new location's surrounding area are eligible to enter the first 100. Visit the Chick-fil-A website for a complete list of rules, such as which residential zip codes are eligible.