Adam Sandler makes boy's dream come true by wearing one of his t-shirts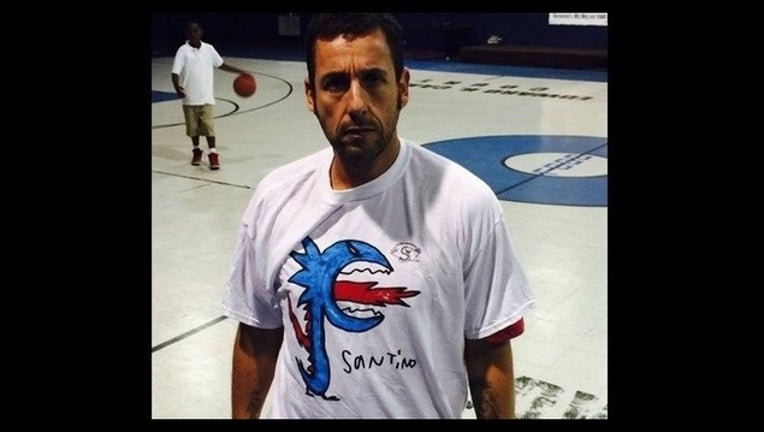 article
SOUTH PHILADELPHIA (WTXF) - A young Philadelphia boy called the "Dragon Master" just got the surprise of a lifetime and a dream come true.
Actor Adam Sandler was pictured wearing one of 10-year-old Santino Stagliano's dragon shirts that he designs to raise awareness about autism.
Santino and his mother Lisa visited Good Day Philadelphia back in May and told FOX 29 that he has been drawing dragons since he was about three-years-old. He was diagnosed with autism when he was five.
He made his first shirt when he was four as a birthday gift for a friend, and then he continued as a form of artistic expression.
But then, the shirts became popular in the family's neighborhood and friends and neighbors began buying them for $5 each. And word spread from there.
It seems it spread all the way to Hollywood.
"Santino is a very funny - very serious, strait-laced kid. He's been on the news, but he doesn't seem real impressed when anything like that happens," Lisa Stagliano told Philly.com.
"Finally I said, 'What would excite you?' "
"If Adam Sandler wore my shirt," he replied.
Santino got his wish.
The actor was photographed wearing Santino's shirt while playing basketball this past weekend.
The proceeds from Santino's creations benefit The Center for Autism. More information can be found on his Facebook page, Santino's Dragon Drawings Inc.